Gateway Arts' The Monster in the Mirror by Bitesize Theatre Productions, written by Terrance Tan, with music by Michelle Ler and lyrics by Cheryl Chitty Tan, is now available at Gateway Theatre till 27 May 2023. 
Weekender Singapore is thrilled to be invited to catch the premiere of this stellar musical.
It may look like a Gen Z Singaporean High School Musical from its cover, but it differs greatly. A funny and moving original pop musical, The Monster in the Mirror is not only captivating and entertaining to watch from start to end. Still, it is also on point in its presentation of topics such as mental health and teenage politics in the age of social media. Essentially, The Monster in the Mirror is about self-love and self-acceptance. Regardless of whether you are a teen, this is an educational musical that will provoke thought and inspire change for the better.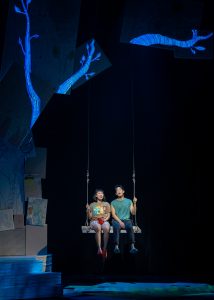 Original and Catchy Songs
For those unfamiliar to musicals, The Monster in the Mirror offers a refreshing experience. You can look forward to hearing a list of entirely new songs with varying styles, which you can expand your playlist with. If this is your first musical, fret not, as the songs and dialogue are very down-to-earth and easily comprehensible. Being put together by a talented team of locally-trained performers, musicians, and production crew, the musical is infused uniquely Singaporean, making it even more enjoyable for the local audience.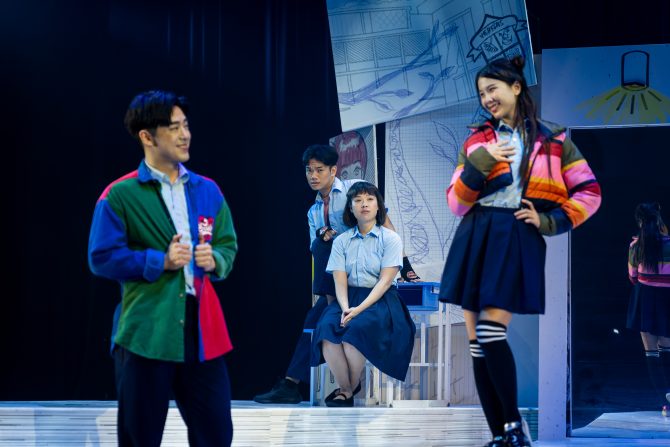 Well-Developed and Interesting Characters
The Monster in the Mirror follows the journey of Jane (Sharon Sum), an average and awkward school girl who is bullied by the school "queen bee" (Estelle Fly), not understood by her mother (Sharon Mah), and tormented by the self-critical voice in her head, aka the monster in the mirror (Andrea Alingalan). How would receiving a magic mirror from a flamboyant Fairy God Delivery Beng (Noah Yap) change everything? Watch to find out and you may be surprised.
Unlike many stories in which the female protagonist is a princess or someone who is exceptionally beautiful or gifted, The Monster in the Mirror is centred around a schoolgirl who is truly ordinary in the eyes of others, but this makes her insecurities seem even more relatable. The supporting characters and the "villains" are portrayed to have multiple sides to them, too, making them more three-dimensional. Despite some elements of magic, the story stays close to reality. The problem is not lazily resolved through a magical glow-up or falling in love. Instead, Jane must come to terms with her inner monster and overcome her negativity.
Trending Topics with Deeper Messages
The Monster in the Mirror allows us to glimpse what it is like growing up as a teenager during the social media era. The musical generously incorporates modern pop culture elements into the storyline and highlights current social issues amongst children and youth. It makes us ponder and ask questions like: How does one cope with cyberbullying on top of regular bullying? What are the implications of becoming an "influencer"? And perhaps, one question that will never become outdated is: How do we overcome our mental health challenges and feelings of inadequacy?
Highlights of the Musical
Watching the musical was like going on an emotional roller coaster ride but in a good way. The emotions expressed on stage were so contagious that there were several moments when we laughed, cried, and wanted to sing and dance along with the cast.
The stage art and effects complimented the storytelling and created an immersive experience.
Fairy God Delivery Beng. Everyone loves him. That's why he's got a 5-star rating.
A critical takeaway from the show is that if you are struggling with feelings of negativity or feel like you are never good enough for this world, you will learn that you are not alone and that there are ways you can become more assertive at the end of the day.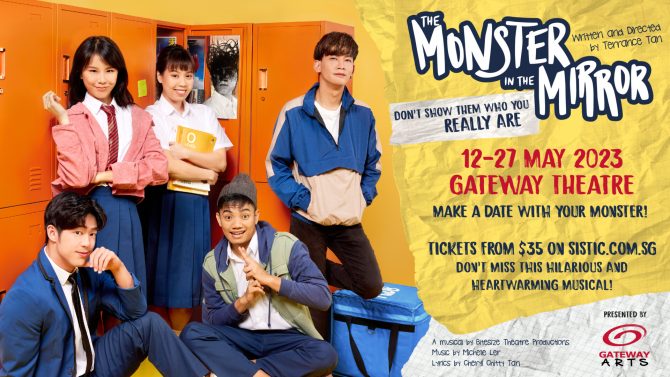 Want to share this knowledge with a friend? Why not invite them to watch this show together? Tickets are available here.