Enjoy the taste of Summer at Yue Bai or relieve nostalgic memories at Singapore HeritageFest 2023.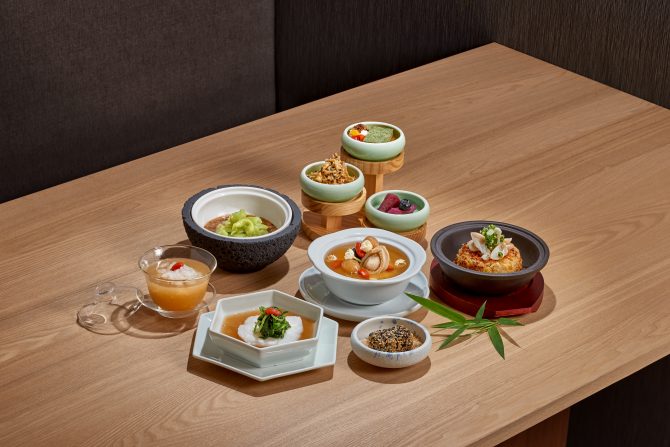 1 The Flavours of Summer at Yue Bai
Available from 16 May to 9 July 2023, Yue Bai's Summer 2023 presentation features a refreshed a la carte menu with seasonal specials and four tasting menus. They are Lunch Tasting Menus from S$78++ per diner and Dinner Tasting Menus from S$168++ per diner. Each dish is a contemporary expression of traditional Chinese Dietary Therapy (食疗), grounded on nourishing ingredients that help ease the Summer heat.
Start the journey with a fitting dish of Chilled Blueberries, served with slices of blueberry-infused Chinese yam. The fruit helps to strengthen the spleen and invigorate the Qi while whetting the palate with its sweet tartness. Other delectable dishes to look forward to include Double-boiled Superior Soup, Steam Fillet of Cod, Braised Luffa and more.
Yue Bai is located at 33 Duxton Road, Singapore 089497.