Presented by Sight Lines Entertainment and created by Krish Natarajan, co-owner of creative studio Strawberries Inc, Crack the Case: Mind Hunter is now available at The Mind Hunter House, 42 Waterloo Street, till 10 December 2023.  
Weekender Singapore is thrilled to be invited to catch the premiere of this unconventional theatre experience.
Being an audience of Crack the Case: Mind Hunter is an experience that deviates from that of the traditional theatre. It is more than just watching a performance. Instead of merely sitting back and taking things in, the audience is given full agency to explore and immerse themselves in the mind of a psychopath and embark on a dark journey into the depths of human nature.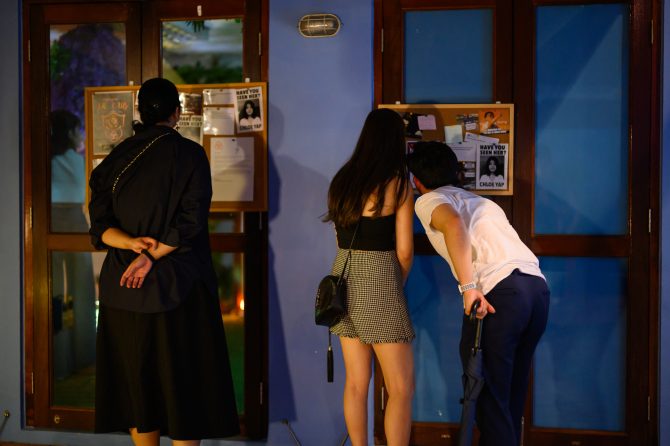 The Audience as Part of the Play
Typically, watching a stage/ theatre production means having to observe a certain etiquette, such as not taking photographs or talking to anyone during the show, much less standing up and walking about. But in this immersive play, the aforementioned rules can be disregarded. Feel free to take as many photographs or videos on set as you wish if that helps with gathering clues. By all means, navigate the 2-storey building and its multisensory galleries, follow the actors around, and form groups with friends to discuss the various possibilities. There is no one right way to immerse yourself in this drama, but you will find that with great involvement comes great rewards. Having a keen eye for detail will also help you piece the puzzle together.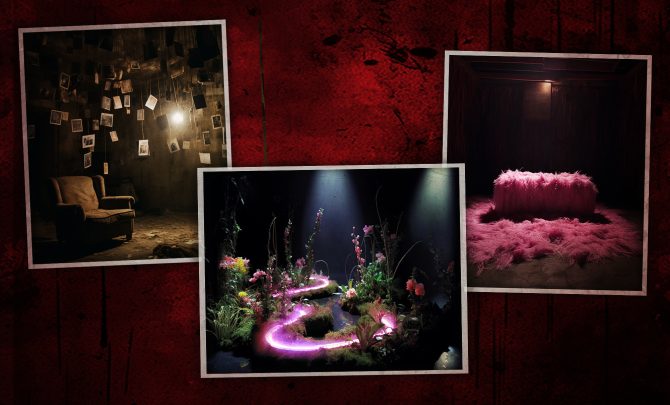 Intriguing Performance and Dark Themes
As the audience of the show, you will enter into the disturbed mind of David Menon, an alleged psychopath who is suspected of abducting three women. In order to locate the victims and possibly rescue them, you must interact with different personas residing within David's psyche and collect hints from his subconscious to unveil vital details.
Getting up close to the actors as they performed the scenes was a novel and hair-raising experience. We are impressed by the fact that despite having us in such close proximity, the actors did not break character. Although there are heavy themes of family tragedy, murder, and abuse, the show does not contain any gore, blood, or jump scare. You can also choose whether you want to attend this show as a single/ lone participant, or as a group.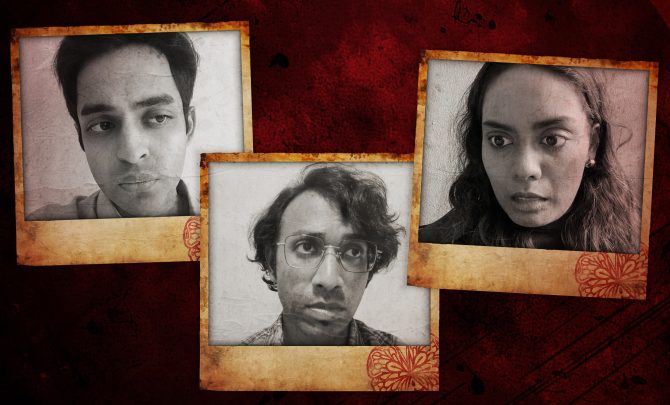 This Show Is for You If…
– You are 16 or above
– You are a fan of mystery/ crime/ detective genre
– You are interested in psychology
– You like to pay attention to details
– You don't mind doing a bit of walking
– You are a deep thinker who looks beyond the superficial
– You want to enjoy a Halloween-like experience
That being said, you don't have to fit into any particular profile to enjoy this unique and eye-opening experience.
Curious about how it will turn out for you? Book now and be a part of this thought-provoking show.
Do note that this is a rain-or-shine event and the opening segment is at an outdoor area, so you may want to bring a small umbrella in the case of wet weather. There is some mature content, so there will be strictly no admission for infants in arms and children below 16 years old.