Penny Tai (戴佩妮) is set to make her return to Singapore on 26 January 2024, with her 'Drift World Tour,' marking her comeback after an 11-year hiatus!
The "Drift World Tour" is scheduled to take place at The Star Theatre, marking Penny's second solo performance in Singapore in over a decade. This tour was inspired by Penny's album, "The Passive Audience," which was released during the pandemic. It not only provided solace to many listeners but also left die-hard fans eagerly anticipating her return. As the album celebrated its one-year anniversary, Penny kept her promise to her dedicated fans, who had been eagerly awaiting her concert.
The tour commenced in Taipei in July of this year and extended to various cities in China. The concert was met with enthusiastic reviews, as fans joyfully sang along to her popular songs, creating an atmosphere reminiscent of a grand karaoke party, with a total of 25 songs performed.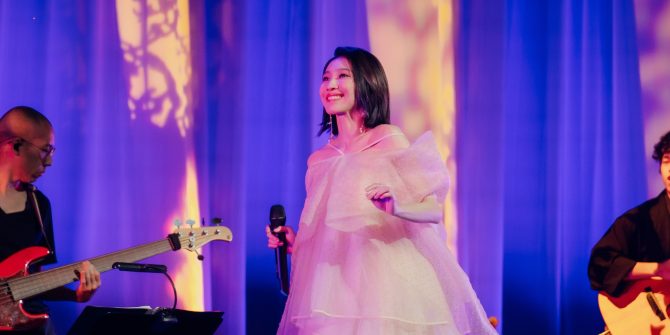 Penny selected the opening song "As the Wind Desires" from her album "The Passive Audience" and made a noteworthy alteration, changing the word "Desire" to "Encounter." This modification not only inspired the tour's title but also conveys the meaning of "Where the Wind Takes Me" in Chinese.
Penny shared her inner thoughts, saying, "Riding on the songs I've created, I wonder where they will lead me." She added, "I hope we can all be as free as the wind. Even if things don't go our way, we can still go with the flow and embrace whatever comes our way."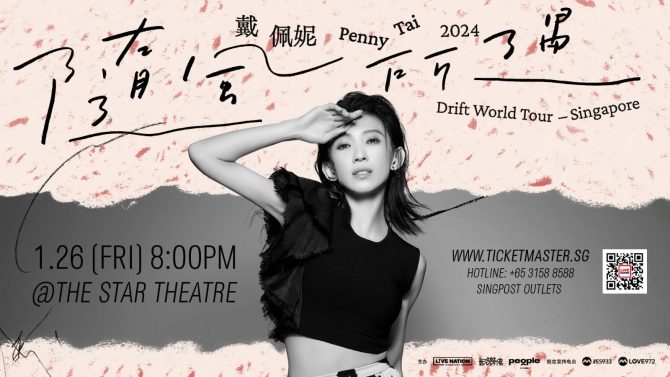 In conclusion, mark your calendars for January 2024 and get ready to embark on a musical journey like no other with Penny Tai's 'Drift World Tour' in Singapore. Secure your tickets early, follow the event online, and join the chorus of voices eagerly awaiting the arrival of Penny Tai in the Lion City!