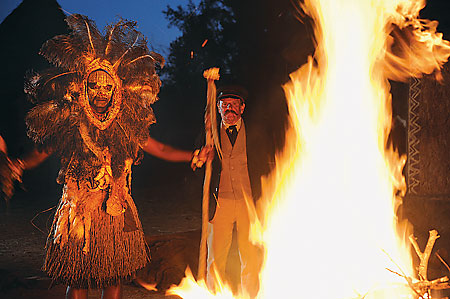 National Geographic Channel's new special uncovers three major expeditions, one extraordinary explorer and 140 years of mystery
Dr David Livingstone captured peoples' attention, and imagination, when he became the first European to witness the beauty and splendour of Victoria Falls.
His extraordinary accounts of slavery in Africa and his transcontinental journey transformed the 19th Century terrestrial explorer into the scourge of the African slave trade and one of the most iconic figures in history.
But what caused Livingstone to turn to amoral behaviours similar to those of the slave traders he championed against?
Mysteries & Momentous Moments
National Geographic Channel's "The Lost Diary of Dr Livingstone" takes viewers on an investigation to uncover the private words of Livingstone's final field diaries. Livingstone's eye-witness account of a massacre in an African village sent shockwaves around the globe almost 140 years ago, but his original narrative has been shrouded in mystery until now.
This one-hour special returns to one of the most important moments in African history – Livingstone's third and final expedition that ultimately brought about the end of the African slave trade.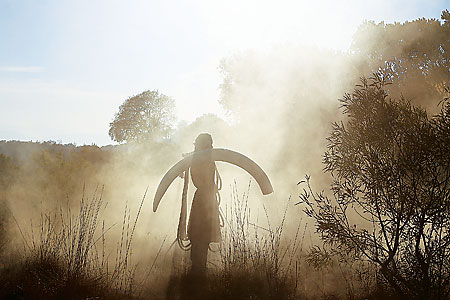 Missionary or Madman?
The first of Livingstone's expeditions brought about the publication of his Christian missionary journals, which exposed for the first time the grotesque forms of submission and torture that traders had inflicted upon African slaves.
Livingstone's account horrified Europeans and Americans, and shed a glaring spotlight on the African slave trade. A prolific Victorian cartographer, he led his team on a second journey down the Zambezi River. A fatal oversight left men, women and children dead; one of them being his own wife.
In the hopes of restoring his reputation, and his spirits, Livingstone returned to Africa for a third time in search of an answer to one of the most sought out mysteries: What is the source of the Nile River?
Revelations from Modern Technology
In this programme, specialist Adrian Wisnicki leads a team of digital scientists to reveal a startling new picture of an explorer haunted by his obsessions.
With the help of state-of-the-art, multi-spectral imaging first invented by NASA, Wisnicki and his team decipher the field diaries that were deemed illegible, written on old newspaper clippings with faded berry ink.
It is revealed that Livingstone's deepest anxieties and thoughts are at their peak when he witnesses a bloody massacre in a village. Traumatised, he turns back and gives up his dream of discovering the source of
the Nile.
Only after he succumbs to death is a treaty signed, ending the commercial slave market in East Africa – what Livingstone has strived for in his life, but never got to see.
Watch this riveting special and find out more mysteries and controversies unveiled.
The Lost Diary of Dr Livingstone premieres on Dec 14, 10pm, on National Geographic Channel, StarHub Ch 411 & SingTel mio Ch 201.