Dylan Wang is back on screen again after Love Between Fairy and Devil (苍兰决)!
Did you watch the famous Love Between Fairy and Devil (苍兰决) drama? If you did, you have probably felled in love with Dylan Wang like how we did. He is set to return in another iQIYI costume period original, Unchained Love (浮图缘), a revenge flick that explores the palace politics set in ancient China.
Together with Dylan Wang (王鹤棣), Yukee Chen (陈钰琪), Peter Ho (何润东) and Zeng Li (曾黎) will also be appearing in Unchained Love (浮图缘).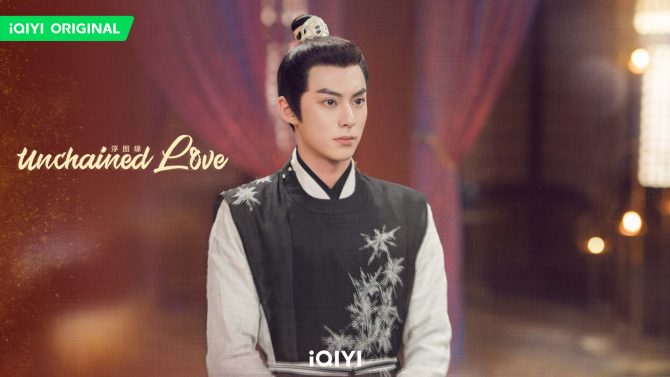 In Unchained Love, Wang follows his role as the overlord Dongfang Qingcang and continues to show off his penchant for charismatic and "boss-like" characters. This time as the overbearing and arrogant Xiao Duo (肖铎), an imperial eunuch who wields the supreme power in court, only answering to the emperor himself.  Six years ago, Xiao Duo's brother was murdered in the capital's streets. Since that day, Xiao Duo has vowed revenge on those responsible for the killings.
And Peter Ho (何润东) is finally back on screen after a year's hiatus! Peter Ho is known throughout the industry in many identities. While he is usually known for his macho and manly character, this time, he plays a new challenging role as a timid and simple-minded royal prince who is looked down upon by others in court.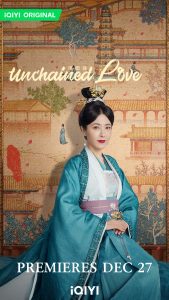 Zeng Li(曾黎), who boasts over 20 years of acting experience plays Empress Rong An (荣安皇后). She holds the crown prince hostage and tries to solidify her place as Empress Dowager in the new reign. Also, she holds a candle for Dylan Wang's handsome eunuch Xiao Duo. She often tries to seduce him. Gradually, forming a grudge as she gets rebuffed and outsmarted by him time and again.
Xiao Duo collaborates with Mu Rong Gao Gong to plan a change in the powerhouse within the palace. By aiding the ascend of Mu Rong Gao Gong as emperor. Bu Yin Lou, a lady-in-waiting, was supposed to be sacrificed upon the emperor's death but was saved by Xiao Duo. Placed under his care of him. It was through living in close proximity that feelings started developing between the two but as it was a forbidden relationship, both swept their feelings under the mat.
For the better sake of both, Bu Yin Lou decided to sacrifice herself and sent herself into the deeply complicated palace only for Xiao Duo to misunderstand her intention of doing so as betraying him. Will the two overcome all odds and ends on a good note?
Unchained Love is exclusively streaming on iQIYI & apps only.