Singapore has established an enviable reputation as one of the best places in the world to do business, and it goes for all types of enterprises, including biotech startups.
The city-state offers a business environment that is free from corruption, a political climate that is stable and reliable, world-class infrastructure, strong manufacturing capabilities, and a robust research ecosystem that is sustained by one of the world's most forward-thinking governments. Already, Singapore is known to be a hub of biotech and biomedical sciences in Asia, and it has become top of mind among entrepreneurs and businesses looking for an investment destination that is not only pro-business but also very committed to the biotech and biomedical sciences domain.
All this being said, much of a biotech startup's success will be governed by the decisions that its leaders make, especially at its inception. Here are just five of the common decisions Singapore biotech startup leaders typically have to make.
The Business Structure of the Biotech Startup
In Singapore, business entities are overseen by the Accounting and Corporate Regulatory Authority (ACRA), and this agency prescribes a number of business structures that biotech firm founders or leaders can choose from when setting up shop in Singapore. ACRA typically guides applicants about which business structure is likely to be most the suitable for their needs and goals, but basically, the following business structures are available to prospective businesses:
– Sole Proprietorship (one owner) or Partnership (two or more owners)
– Limited Partnership (LP)
– Limited Liability Partnership (LLP)
– Company
In choosing the business structure, there are also several things that a startup leader can take into consideration, including how many owners there will be in the business, how much money will be invested, and how much responsibility and risk one is willing to take when doing business.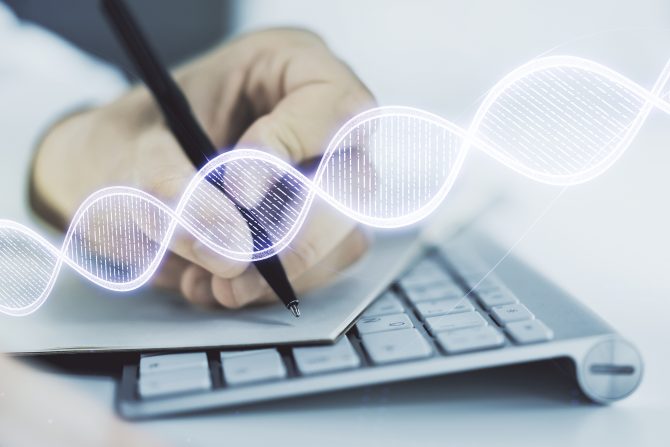 Whether or Not to Build a Laboratory at the Inception of the Business
Building a laboratory can be a very capital-intensive endeavour, more so for biotech and life sciences startups whose initial investments will be channelled into a lot of different requirements to begin with. Building a lab will typically cost more than building a conventional office space not only because of the specialised utilities, ventilation system, and safety requirements of such a space, but also because of the unique materials handling and storage equipment needed, as well as the tools that need to be procured in order for researchers to be able to do their jobs properly.
A good alternative to building one's own laboratory is to instead take advantage of a co-working laboratory space, an option that has become more popular in Singapore in recent years. Because capital outlay for construction and equipment acquisition will not be a concern at the start, a biotech startup will be able to focus on research and development (R&D), and in bringing their product to market at the soonest possible time. It will be advantageous to use or rent a co-working lab that is rated as a biosafety level 2 facility.
What Types of Incentives and Schemes to Take Advantage Of
The government of Singapore actively promotes the creation of valuable and substantive economic activities by offering numerous incentives and schemes that entrepreneurs or startup leaders can leverage. Using these incentives and schemes, biotech and life sciences startups can be expected either to enhance their capabilities or to expand their presence or scope of operations in the city-state.
For businesses engaged in innovation, R&D, and capability development, in particular, relevant government agencies like the Economic Development Board of Singapore as well as Enterprise Singapore prescribe programmes and passes like the Tech@SG Programme, the Tech.Pass Visa Programme, the Research and Innovation Scheme for Companies (RIS(C)), the Training Grant for Company (TGC) incentive, and the Intellectual Property (IP) Development Incentive (IDI).
Many of these incentives and programmes are aimed at businesses that are engaged in industries that have been identified by the government to be strategic for the country's long-term economic prosperity, which include those in the biotech, biomedical, and life sciences sectors.
What Residency or Immigration Route to Take
Individual entrepreneurs or founders of biotech or biomedical startups who desire to stay in Singapore for the long-term have the option of applying for visa and immigration programmes that can help them facilitate their residency in the city-state.
One of these is the EntrePass, which is aimed at serial entrepreneurs or high-value investors. These individuals include those who have a business that is backed by a government-recognised venture capitalist, those who have a business that is an incubee at a government-recognised accelerator or incubator, those who are a holder of an intellectual property, or those whose business is working in collaboration with an institute of higher learning or a research institute in Singapore.
Biotech startup leaders also have the option of aiming for permanent residency through the Global Investor Programme (GIP). This programme will require them to invest at least SGD 2.5 million in a new or expanding business in Singapore, in a GIP fund that invests in companies in the country, or in a new or existing single family office also based in the country.
How to Boost the Enterprise's Capabilities
The future of biotech startups in Singapore has never looked brighter. The government considers the biotech and biomedical sciences' manufacturing sector the "fourth pillar" of the country's manufacturing economy, and as such, in 2016, it has committed SGD 4 billion in budget to support R&D activities and the commercialisation of products and services derived from these activities.
Indeed, biotech startup leaders now have plenty of options when it comes to boosting their enterprise's capabilities, and many of these programmes and activities are initiated or overseen by Enterprise Singapore, a statutory board under the Ministry of Trade and Industry. These options include tapping the expertise of Co-Innovation Programme Offices (CPOs) to test and validate new products and technologies arising from biotech R&D as well as working with with the Complementary Health Product Centre of Innovation (CHP-COI) to elevate the safety, efficacy, and overall quality of biotechnology products. On the other hand, those wanting to reduce time to market of new products can get the support of government-recognised accelerators and incubators. Enterprises engaged in the manufacturing of medical devices, on the other hand can attain ISO certification with the help of the regulatory Collaborative Industry Project (CIP) programme, which is under the Singapore Manufacturing Federation (SMF). Finally, enterprises that desire to adopt digital solutions  for operations management right from the get-go can take advantage of Start Digital, which is an initiative by Enterprise Singapore in collaboration with the Infocomm Media Development Authority.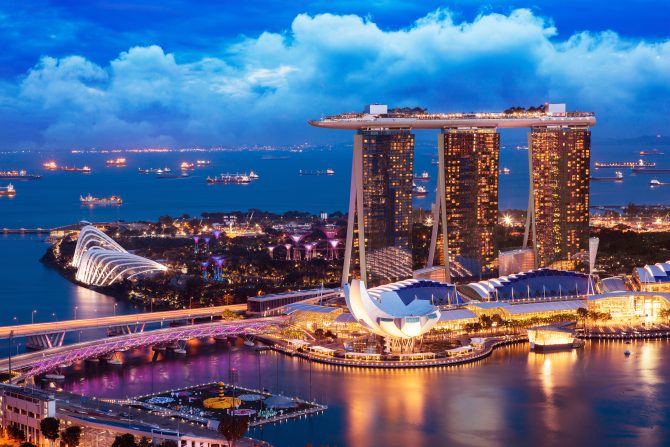 By having a better idea about what decisions they have to make when setting up a business in Singapore, biotech startup leaders can maximise their chances of succeeding in the city-state, a crucial step that can take their business to further heights in the future.