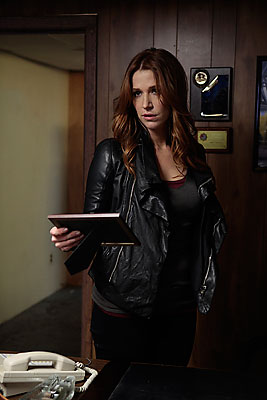 Poppy Montgomery of Without a Trace returns in a new crime drama
A new crime thriller, Unforgettable, will premiere on Lifetime, on StarHub TV Ch 514, from Jul 29. Poppy Montgomery, formerly of the popular TV series Without a Trace, returns to star in this new drama series.
Photographic Memory
Poppy Montgomery stars as Carrie Wells, an enigmatic former police detective with a rare condition that makes her memory so flawless that every minute detail – every place, every conversation, every moment of joy and every heartbreak – is forever embedded in her mind.
It's not just that she doesn't forget anything. She can't forget anything, except for one: details from the day her sister was murdered years ago. Since then, Carrie has tried to put her past behind her.
Nonetheless, her unique ability, known as Superior Autobiographical Memory, makes her remember every other detail and part of her life.
Suspenseful Pilot
In the pilot episode, Carrie relies on her flawless memory to make a living as a gambler in New York City after leaving the police force in Syracuse. As she struggles with her impeccable memory's blessings and curses, she experiences a shocking event.
Her neighbour's murder reunites her with an ex-boyfriend, Detective Al Burns (played by Dylan Walsh of Nip/Tuck), when she consults on the case.
Al convinces her to join the New York Police Department (NYPD). Al's squad includes his right-hand man, Detective Mike Costello (Michael Gaston), Detective Roe Saunders (Kevin Rankin), the junior member of the team, and Detective Nina Inara (Daya Vaidya), a sassy, street-smart cop.
Thrilling Ride
Being back on the job after a break feels surprisingly right for Carrie. Despite her conflicted feelings for Al, she decides to permanently join his unit as a detective solving homicides – most notably, the unsolved murder of her sister.
Viewers can expect to be taken on a thrilling ride, with no stone of her memory left unturned.
Now, all she has to do is to remember the day of her sister's murder. Easier said than done.
Unforgettable starring Poppy Montgomery premieres on Jul 29, and will be on Mondays at 9pm on Lifetime on StarHub TV Ch 514. Lifetime is on free preview for a year.