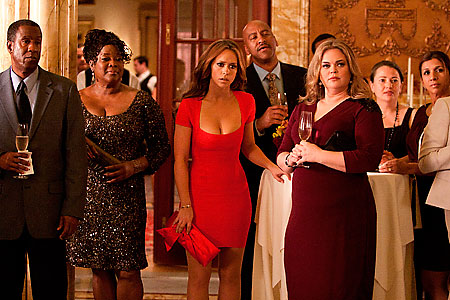 Lifetime channel is premiering in Asia, with Jennifer Love Hewitt back on screen in a Saucy new role in The Client List
Come Jun 17, cable television channel Lifetime will be premiering in Asia. One of the anchor shows on this top channel for women's entertainment in the USA is the first season of The Client List, starring Jennifer Love Hewitt.
Following a wildly successful movie of the same story, Jennifer Love Hewitt stars in this series as Riley Parks, 34, a housewife from Texas whose husband has left her. With children to feed, she is in dire straits and has to take on a job as a masseuse at a seemingly traditional day spa to make ends meet.
However, she soon realises that the parlour provides more than massages and some of her colleagues provide 'extra' services. She is forced to make the decision whether to take up the opportunity to earn more cash.
She navigates the delicate balance between two morally-conflicting lives, as a single mother in a conservative town, struggling to provide for her family; and as a businesswoman working in an undesirable profession. As she struggles with the moral dilemma, she keeps her work under wraps.
Jennifer Love Hewitt shares with us a few words on her saucy new role.
What research did you do? Did you go to a massage parlour?
No, I chose not to. The funny thing is that even though the show has this provocative sort of setting, I know what people are talking about is this sort of 'happy ending' aspect. The part that I did more research on was being a single mom; somebody who emotionally has to carry all these secrets.
What's the most important lesson you've learnt about yourself in your career?
I bounce back pretty quickly from rejection. In 24 years in the business, you have a lot of doors slammed in your face, or a lot of people say mean things, or you're not right for this or whatever. Every time, I'm constantly surprised at how the span of time gets quicker that I get okay with it, go out, grab something, and I'm over it.
What do you do, in your downtime, to recharge?
I watch The Voice and American Idol. I sit in my Brookstone foot massager and — it's so exciting at my house — and I don't know what else.
The Client List is on Lifetime Channel, Mondays at 10pm.