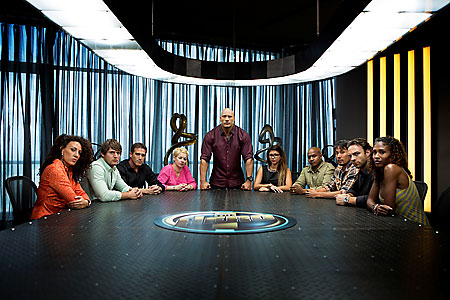 From mothers to fitness instructors, new reality programme "The Hero" tests their mettle
What does it take to be a hero?
International action movie star and professional wrestler Dwayne 'The Rock' Johnson hosts an epic reality adventure competition, "The Hero", which tests the strength, courage and integrity of nine individuals from different walks of life from across the United States.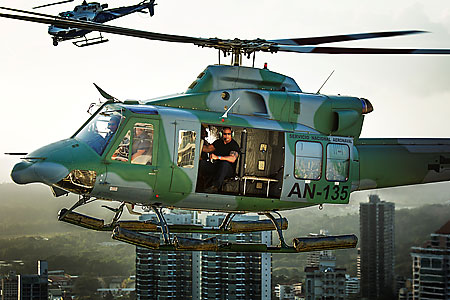 Testing their Mettle
It seems that it is true that from every background or circumstance, heroes can rise.
From everyday people to professionals, the contestants on "The Hero" include a personal fitness instructor, a single mother working five jobs, a community relations director of a fitness academy, a field-service technician, a construction worker, a married mother of three with three jobs, a trauma surgeon, a professional wrestler and a police officer.
Each week, the contestants contend with physical, mental and moral trials to prove that they deserve the title of 'The Hero'. The titular winner will also win a life-changing grand prize of up to US$1 million – depending on the team's abilities and integrity to bank in the money on offer.
With Dwayne 'The Rock' Johnson motivating the contestants at each obstacle yet also offering each contestant chances to keep money for themselves at the expense of others, without anyone knowing except him or herself and AXN audiences, "The Hero" promises explosive action, drama and emotions.
Watch this series to see how they face a variety of challenges, and who emerges from them.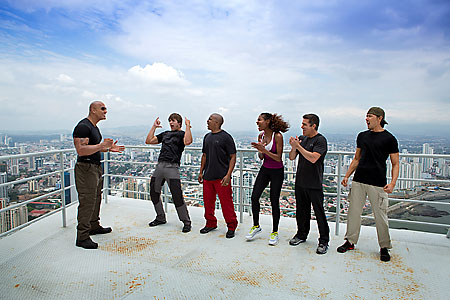 Root for your Hero
With temptations at every turn, the audience will see what the potential heroes undergo, overcome, and sacrifice – all of them will be put to the test to see who is willing to sacrifice, and how much, for themselves and for others.
Courage, team work, trust, heart, honesty, endurance and sacrifice – all of these will be put to the test for these individuals from seemingly ordinary backgrounds. This spectacular and riveting series was shot on location in Panama, Central America.
Viewers in the US vote to ultimately decide who their hero is. Tune in to the action as extraordinary challenges and circumstances are overcome by one true hero.
"The Hero" airs every Thursday at 10pm, first and exclusively on AXN, StarHub TV Ch 511.