The school holidays are coming. This weekend is full of kids' fun!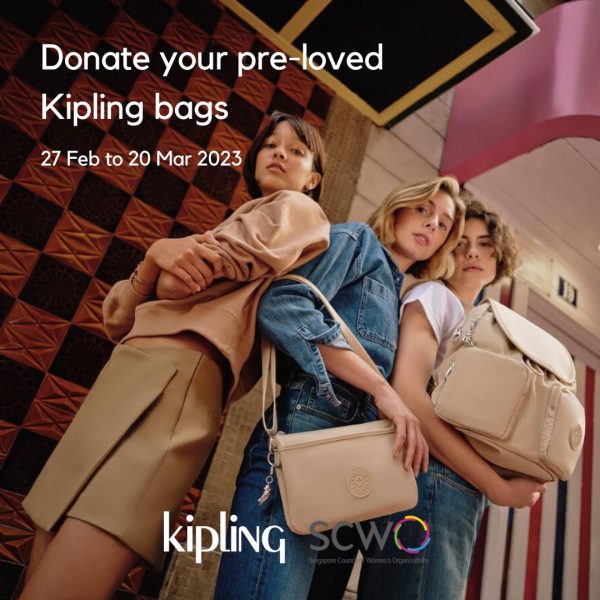 10. Donate Your Pre-loved Kipling Bags
Kipling has collaborated with the Singapore Council of Women's Association (SCWO) in support of women and children. Donate your pre-loved Kipling bags in either of the Kipling stores listed below from now to 20 March, and receive a 15% Kipling voucher.
The bags donated will go to The SCWO's New2U thrift shop to find its next owner, giving the bag a new breath of air. Proceeds raised will be channelled to the Star Shelter and various SCWO initiatives.
You may drop off your pre-loved Kipling bags at Kipling @ The Centrepoint and Kipling @ VivoCity.