This recent survey by travel website Kayak.sg reveals what locals search for when tapping for their next holiday
Where in the world do Singaporeans most want to escape to?
It appears to be Bangkok, according to travel website Kayak.sg, which released their Mobile Travel Report last month.
The report sought to analyse how Singaporean travellers behaved when searching for travel options on Kayak's desktop site and iPhone and Android apps.
Other popular travel spots included Hong Kong, Denpasar (Bali), and Tokyo.
---
Also read: Budget flight hacks you never knew
---
Flights of fancy
In terms of flights, the report also showed that Singaporean travellers also prioritised value over comfort, as over 90 per cent of users across all platforms had searched for economy flights. Majority of the travellers who searched for business class flights came from iPhone users.
Hotel-wise, most Singaporeans preferred to search for mid-range to high-end hotels, with less than 12 per cent of all searches across Android, iPhone and desktop being for hotels ranked two stars or below.
Again, iPhone users — and incidentally, desktop too — showed a preference for the finer things in life, with 28 per cent searching for five-star luxury hotels; slightly more than Android users (24 per cent).
---
Also read: A first look: iPhone 6 and iPhone 6s
---
Here's a more in-depth overview about how smartphone users compared in their travel habits:
iPhone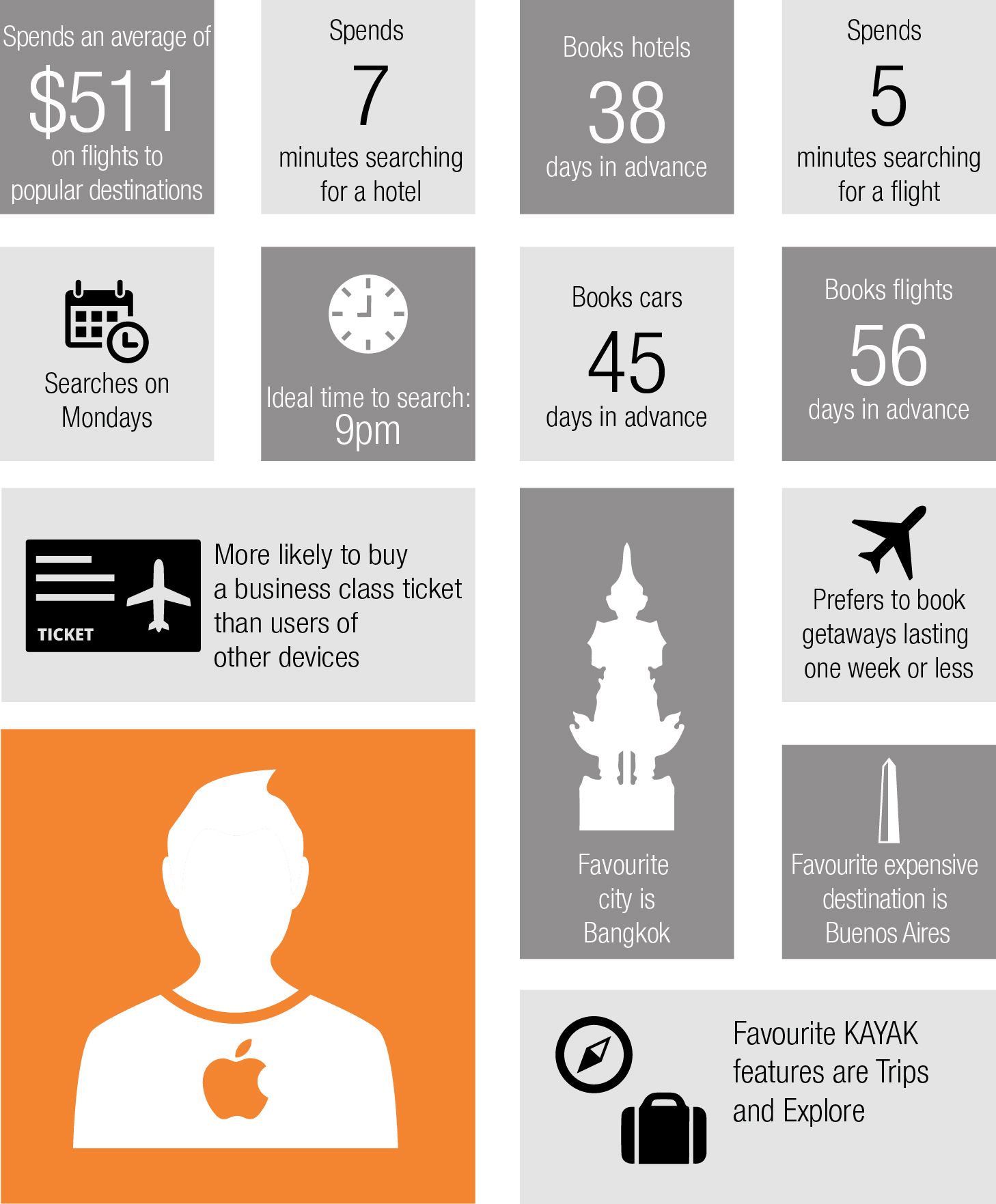 Android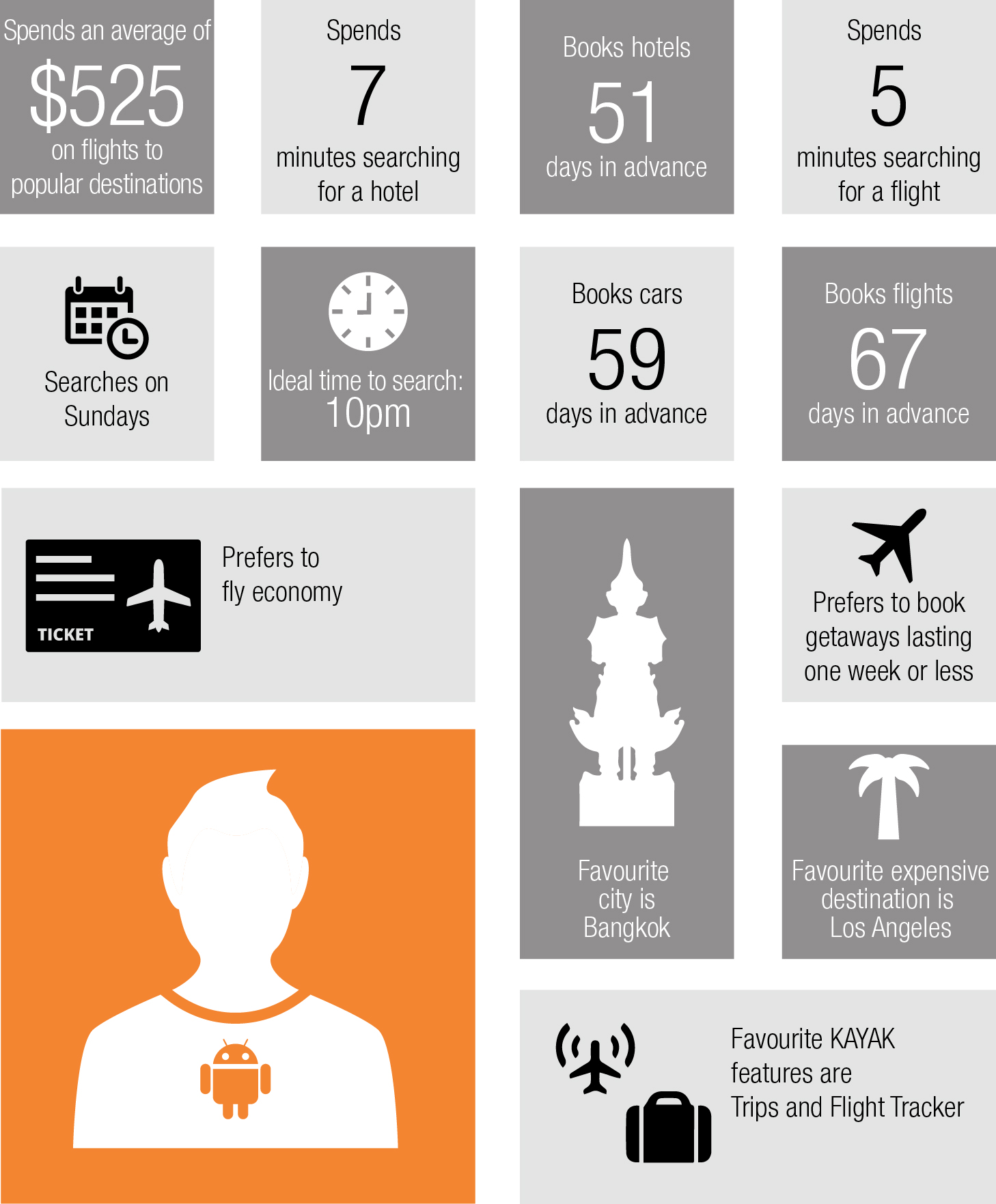 Desktop