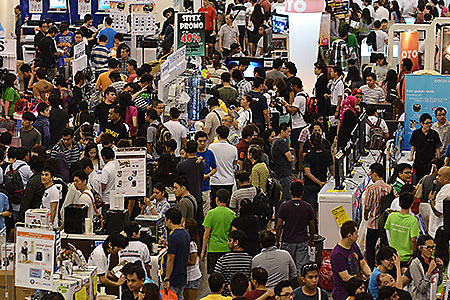 Great deals and steals available at this year's SITEX
SITEX is not only known as the launch pad for Singapore's best infocomm and consumer electronic products, it is the infocomm event of the year where consumers come face to face with innovative technologies from world-renowned brands.
Riding on last year's success, you can expect more than 800,000 visitors and over 500 brands spread over 250,000 square feet of exhibition hall when it returns for its 25th edition from Nov 28 to Dec 1 at the Singapore Expo Halls 4B, 5 and 6.
SITEX has a dedicated Camera and Digital Media Zone that is a one-stop-shop area for visitors' photography needs, with an extensive range of products showcasing the latest digital cameras, high-quality tripods, camera bags and cases from more than 20 brands including brands such as Canon, Eye Discovery, Kada, Fujifilm, Vanguard, Velbon, Hama, Nikon, Olympus, Joby, Speed and Samsung.
There will even be a dedicated gaming corner.
Some star products available at SITEX 2013 include: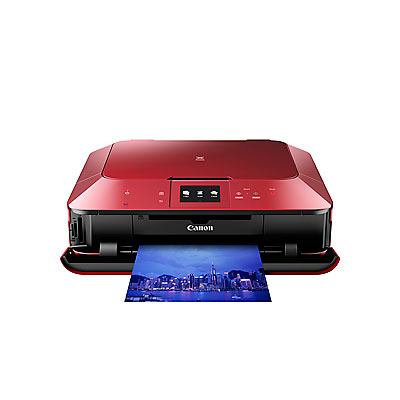 Canon Pixma MG7170 all–in-one Photo Printer
Express your individuality with this printer in three exciting colours: red, brown and black. It comes with the New Access Point Mode where smart devices can bypass the need for wireless LAN and connect directly to the printer. Retails for $299.
Epson L355 WIFI all-In-one Ink Tank System Printer
Take your business productivity to the next level with Epson's ink tank system, L355. High volume printing has never been so efficient with its superb speed of 33ppm for black-and-white printouts. Retails for $329.
OSIM uInfinity Massage Chair
This chair features ground-breaking Human-Smart Massage Technology. Comprising a potent combination of three complementary innovations, the Human-Smart Massage Technology delivers the most humanised massage feel.
You can renew the programs by downloading new programs into the chair. Retails for $6,988 (UP $7,988).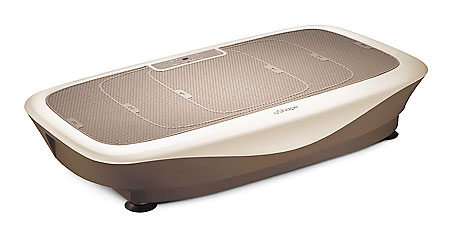 OSIM uShape body shaper
OSIM uShape is designed to achieve a whole body workout with little effort and time, making it perfect for the time-poor urban dwellers. The strong whole-body vibration motion in uShape causes rapid muscle contractions, making the muscles work continuously as the body strives to keep its balance.
These contractions help to strengthen muscles for a better body. Retails for $699 (UP $1,288).
Go to www.SITEX.com.sg for more information or visit Singapore Expo Halls 4B, 5 & 6 from Nov 28 to Dec 1.