Rene Liu (刘若英) is finally back in Singapore after a good 13 years.
Rene Liu's "FINAL CALL" concert tour was originally scheduled for 2020 but was put on hold due to Covid-19 so she could only meet her fans online. However, the tour finally kicked off in Taiwan in October 2022, followed by London and Paris. Rene recently made a surprise appearance in Singapore as a special guest at Mayday's concert in December last year.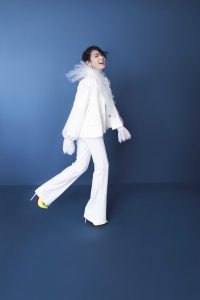 Other than releasing her 15th studio album, "Everyone's Well", she has also created a small recording room where she would sing for her fans, and has successfully held an online concert, "Rene For You 2020 Online Concert", achieving close to 150 million online views.
Rene's 2023 Live Tour – FINAL CALL is not just an ordinary concert, but also a sensory feast not to be missed, composed of good music, top-level auditory aesthetics, and exquisite visual effects. Fans of Rene can look forward to hearing many of Rene's hits such as, "Later", "Fulfil", "We Are Not Together", and "Each Well" at the concert.
The concert will take place at The Star Theatre on 25 March 2023 (Saturday), 8pm. Doors will open from 7pm onwards.
Live Nation members can secure tickets first during the exclusive Live Nation presale beginning 13 February (Monday) from 2pm till 11:59pm. Membership is free. Sign up here to gain presale access.
Tickets to the public will be available from 14 February (Tuesday) 2pm onwards online.