Renowned Japanese Pâtissier-cum-chef Shinya Tajima has opened the World's First CATBAKE Outlet In Singapore.
CATBAKE was established by a renowned pâtissier-cum-chef Shinya Tajima, who is responsible for creating the Neko Neko Shokupan. A cat-themed bread that has taken Japan by storm. Nagoya-born pâtissier-cum-chef Shinya Tajima has twenty years of culinary experience under his belt. He has owned over 200 F&B outlets in Aichi Prefecture and Tokyo, which he has since sold.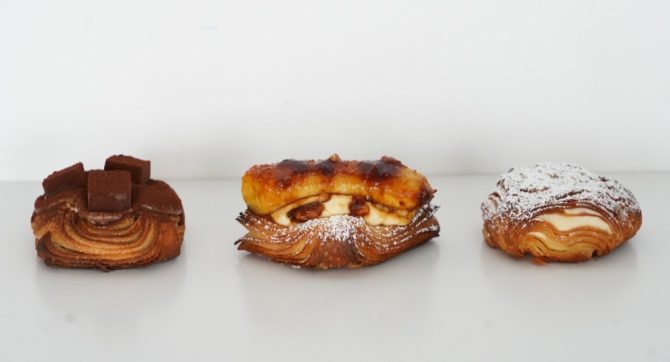 The newly launched Japanese-themed bakery is set to dole out a wide variety of baked goods, from bread to cakes and pastries! Dine-in and takeaway options are both available at the cafe.
As its name suggests, the baked goods follow an interesting cat-theme concept—feast your eyes on the adorable motifs and then indulge in the delicious bakes!
The bakes are not just cute looking, they are very affordable too. Some must-try include the Croque Monsieur (S$4.50), which sees a Japanese interpretation of the classic French sandwich. Or the Cat Cheesecake( S$28) which is made with two layers of indulgent cheesecakes. For a decadent chocolate indulgence, opt for the Cat Chocolate Cake (S$28), available in original and dark flavours.
For only S$3.60, enjoy Cat French Toast which boasts hints of vanilla and cinnamon, and the Cat Toast with Gelato (S$9.10), which provides a perfect respite on a hot day.
You can also grab Hokkaido-made chocolates from CACAOCAT and chocolate ice cream from Chocolate Origin at the cafe!
CATBAKE is located at 1 Vista Exchange Green, B1-43, Singapore 138617.