The often sold-out micro dumpling bag by Beyond the Vines has a cute collection that featured Pikachu.
We are not talking about bags only. The special edition collection is made up of an extensive selection of apparel, accessories and lifestyle items for both adults and kids. It also marks the first global venture for the Singapore-based design studio since its inception more than seven years ago.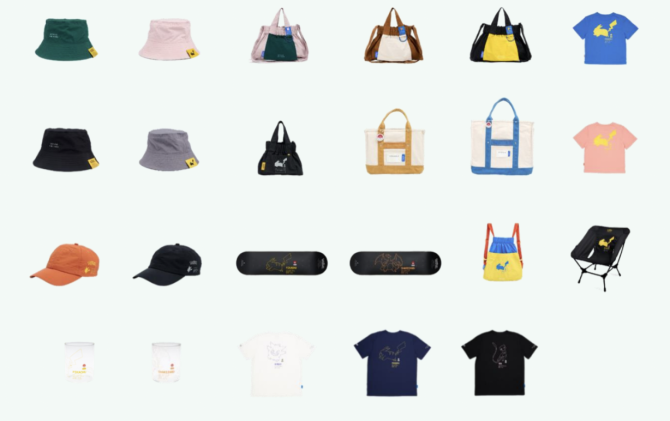 The collection features a curation of more than 15 items with designs. It pays homage to six much-loved Pokémon—Charizard, Eevee, Gengar, Jigglypuff, Mew and Pikachu. The collection features unisex t-shirts, glass cups, caps, camp chairs, skate decks and bags. Including the Canvas Carryall 01, 03 and the well-loved Dumpling Bags.
There are three XS Dumpling Bags, each one inspired by a different Pokémon in the collection. The brown and cream colorway pays homage to Eevee, the blush and teal palette represents Jigglypuff, and the black and yellow combination is inspired by Pikachu.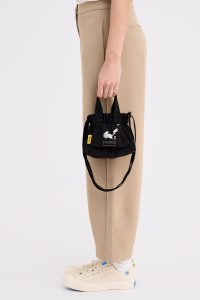 The collection also features Beyond The Vines' recently launched Micro Dumpling in black, adorned with an iconic and well-loved Pokémon. The bag has been designed with a reflective Pikachu print and a Pokémon label on the front pocket for this special edition.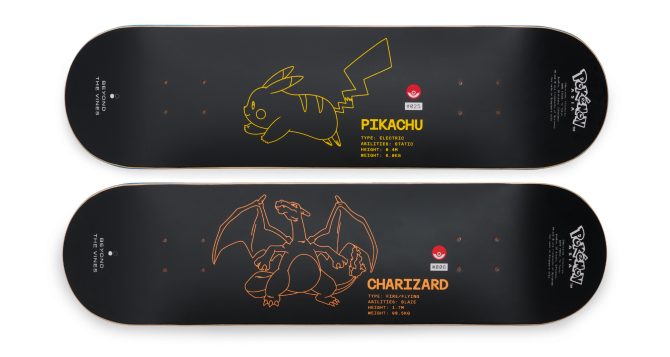 There is also something for Skateboard enthusiasts! Skaters who are fans of Pikachu and Charizard can now purchase the brand's skate decks. Crafted from maple wood, in two designs, each board highlight one Pokémon and boasts a sleek matte black finish.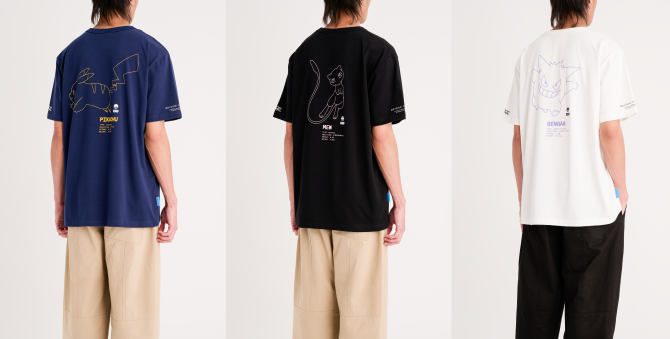 Completing the collection are three t-shirts featuring Gengar, Mew and Pikachu in ivory, black and navy for adults, and  Two t-shirts featuring Pikachu in blue and Pink for kids.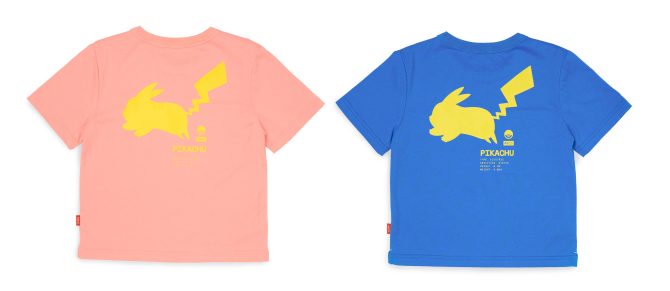 The flagship store will be transformed specifically for the launch of this collection. Part of the transformation will include studded rubber flooring. It provides a pop of color and texture to the space. There is also a lightbox set amidst plastic strip curtains. Displaying an array of Poké Balls.
Beyond The Vines' Pokémon collection will be available for sale at the brand's flagship store at Ngee Ann City from 17 February 2023 onwards, with prices starting from S$39.00.