Eat eat eat, shop shop shop, it can be quite challenging to choose one between the two. Sooo… Just do both this weekend!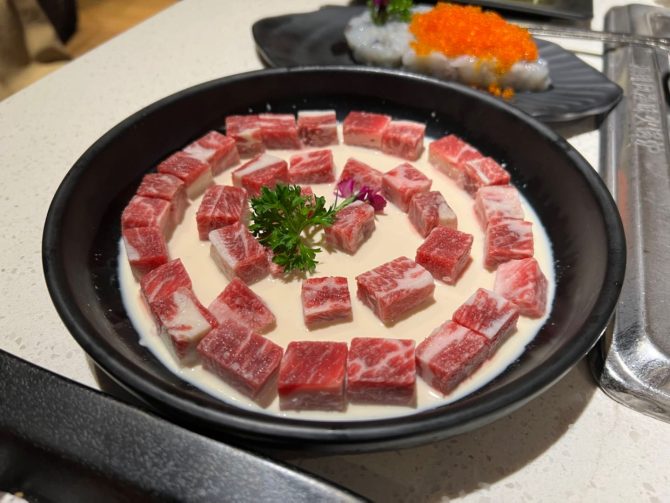 1. Haidilao launches 10 new Mainstay Items on Their Menu
Haidilao is about to get even more exhilarating as it unveils a series of new mainstays, from soup base to dishes, desserts to beverages! Mala lovers will enjoy the new Mala Milk Broth, a spin on its wildly popular signature mala broth married with milk. Alongside Tobiko Chunky Prawn Paste, Low-fat, Low-cal Konjac Slices and Sweet Potato Noodles. Taking just 8 seconds to cook, Waterfall Potato Strings are crunchy potato noodles. A must-try for beef lovers is the Sichuan Pepperfect Beef Tongue as well as the Beef in Milk Bath.
Wash the food down with the palate-cleansing bubbly sodas: Fizzy Strawberry Pop and Fizzy Sour Plum Pop. End the session with some Brown Sugar Lava Rice Cake, a new spin on a traditional snack.
The new offerings are available at all Haidilao outlets in Singapore, Malaysia and Thailand.