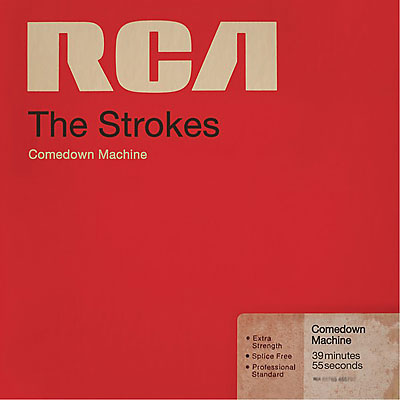 In 2001, the world was introduced to The Strokes. They once again return, showing the world hip rock isn't dead
By Sonja Steinmetz
After the release of their debut album, Is This It, The Strokes were hailed as the saviours of rock 'n' roll.
The Original Hipsters
Emerging at a time when the musical landscape was filled with gangsta-rap, nu-metal, boy bands and Britney Spears, The Strokes provided a welcome change.
Their music was raw, gritty and paid homage to 1970s garage bands. They were hipsters before the word was even invented.
A Different Landscape
Fast forward to 2013 and Electronic Dance Music, boy bands and singer-songwriters weeping about breakups rule
the charts.
The Strokes have been relegated to the annals of rock 'n' roll history (Rolling Stone put Is This It at 199 on their list of the 500 Greatest Albums of All Time).
However, mainstream success never seemed to be their concern.
The New Sound
Comedown Machine is their fifth studio release and based on the opening track, "Tap Out", you may be forgiven for thinking that you pressed play on the wrong album.
It is definitely not what you'd expect from them but that's not to say it isn't good. Julian Casablanca's vocals are whispered and tender as opposed to the cocky snarl we're used to.
Track Highlights
He sings in a much higher pitch too, and uses his falsetto in quite a few tracks on this tight 11-song LP that runs at just 40 minutes. "Chances" is one example, as well as the breezy, chilled out number "Call It Fate, Call It Karma".
For long-time fans, fear not, tracks such as "50/50," "Partners in Crime" and "All The Time" will sound more familiar, with their trademark distorted vocals, jangly guitar riffs and skittish beat.
"Happy Ending" best marries their old sound with their new direction and, if it's a sign of what's to come, bring it on, I say.
Start your day with DJ Sonja Steinmetz on The Power Breakfast Show, together with Hubert Tang and Jamie Yeo, on weekdays from 6am to 10am, on Power 98FM.
---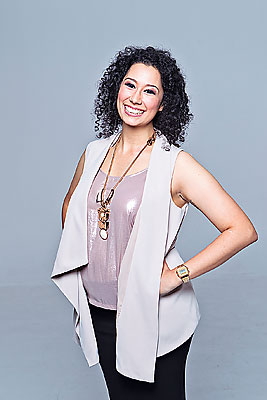 About Sonja Steinmetz
A huge fan of cats and Ryan Gosling, DJ Sonja Steinmetz of Power 98 has mastered the art of functioning fully on just four hours of sleep, but doesn't recommend it.