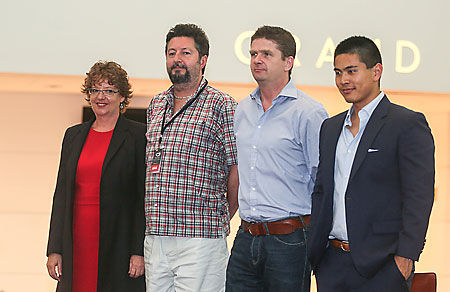 The inaugural Social Star Awards and Singapore Social Concerts kickED off with Starcount and Marina Bay Sands
By Cheryl Chia
All were waiting with bated breath at the press conference last Wednesday, for the stars to speak. They were in town for two main events.
The three-hour Social Star Awards show, co-hosted by Hollywood actors Jessica Alba and Jeremy Piven, honoured 12 international superstars. Award categories included Most Popular Actor, Music Group, Solo Artist and Film.
The Singapore Social Concerts, over two days, saw artistes such as Psy, Ceelo Green, Carly Rae Jepsen and Aerosmith perform at Gardens By The Bay. Others in attendance included actor George Takei and YouTube star Ryan Higa.
These events were organised by Starcount – started by Paul Morrison and Drew Thomson – a leader board that ranks the world's top celebrities based on their popularity and fan engagement via social media, across 11 networks such as Facebook, Twitter and YouTube.
When Starcount started two and a half years ago, there was no awards show celebrating the influence stars had, via social media.
Skyblu, half of the band LMFAO, said, "LMFAO started out on Myspace. It's no longer like, man I gotta tell my friend about this. It's putting it online so all your friends and fans are in on the experience."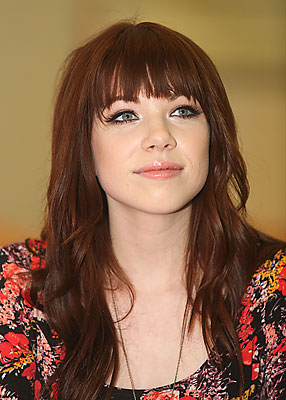 Carly Rae Jepsen has also learnt to deal with haters on the Internet for her infectious hit Call Me Maybe by filtering out "what is good advice and what is just plain mean".
Korean star PSY, who went viral with more than a billion views on YouTube, said he had "no idea about social media until Gangnam Style" and he is using it to help fellow Korean stars garner more attention, such as with the Brown Eyed Girls who had their number of hits on YouTube increase after PSY launched his latest video for the song Gentleman, featuring their dance steps.
Good news for Singaporeans: it was announced that the Social Concerts and Social Star Awards will continue to be held here for another four years.
Steven Tyler of Aerosmith said, "It's such a great melting pot with all kinds of people… and women. Because of this we've met young talents like Hikakin (the YouTube beatboxing sensation)."
Hikakin then beatboxed the opening of Aerosmith's Walk This Way.
The Social Star Awards and Singapore Social Concerts were streamed live around the world via YouTube. Visit www.youtube.com/starcount for more.