This weekend, challenge yourself alongside Yuji Hirayama, Japan's 'Godfather of Sport Climbing'.
Or bring your little one out for a nutritious meal at YUN NANS.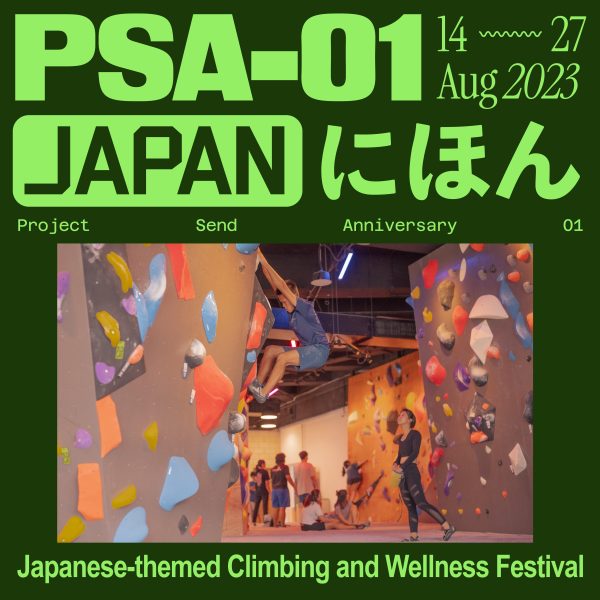 1. Japanese-Themed Bouldering & Wellness Festival and Outdoor Climbing Carnival at EXPO
Project Send is hosting Singapore's first-of-its-kind Bouldering & Wellness Festival from now to 27 August 2023 (Sunday) to celebrate its first anniversary.
The festival's pinnacle, PSA-01, will reach its zenith during the Outdoor Bouldering Carnival, a spectacular experience from August 25 to August 27. Amidst the vibrant ambience of the Singapore EXPO's outdoor atrium 5, participants will be treated to an extraordinary sight: a sprawling 30-meter Boulder Wall adorned with more than 30 routes meticulously crafted by an illustrious all-star Japanese team. Notably, this team boasts the revered 'Godfather of Sport Climbing' from Japan, none other than Yuji Hirayama.
The event takes place at Singapore EXPO outdoor atrium 5.