School holidays are ending; parents can start to unwind with a movie screening at Raffles Place or enjoy a pampering spa session at Amani Spa!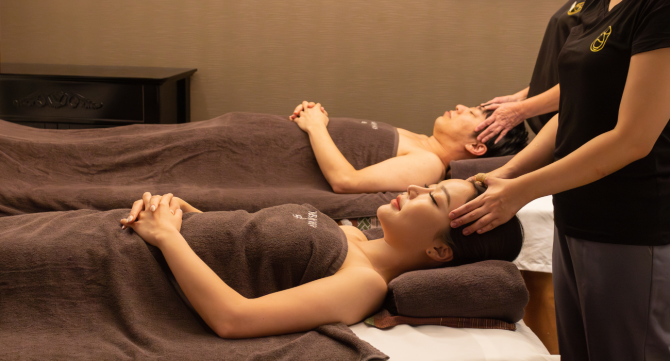 1. New Launched Japanese Premium Spa – Amani Spa
Relaxation takes on a new game at Amani Spa, the one-stop lifestyle spa and wellness centre. Experience the peak of Japanese premium beauty and wellness with the Amani Signature Treatment with Organic Amani Oil that targets the tanden of your body with Japanese organic Amani oil to drain the lymphatic system and eliminate water retention and bloating. Miss not the bestselling Traditional Thai Massage that stretches, pulls, and rocks the body in a special branch of healing art to relieve tension and promote relaxation and flexibility.
There are also Couples Spa Treatments with services that include Aroma Oil Massages, Ganban-yoku Hot Stone Therapy that balances bodies with negative ions to heal, soothe and stimulate one's metabolism, and Oxygen Capsule that wraps your body in a high oxygen pressure environment for better sleep, focus and recovery from fatigue, Jacuzzi and more!
Amani Spa is located at 101 Killiney Rd, Singapore 239544.