Explore the Centrepoint's NLB Garfield x Mr Kiasu Pop-up Library, which opens now through March 2024.
This unique experience marks NLB's inaugural character-themed pop-up library. The endeavor has been established through a collaboration with Mr. Johnny Lau, co-creator of Mr. Kiasu, Paramount Global, a media and entertainment company, and Frasers Property Singapore.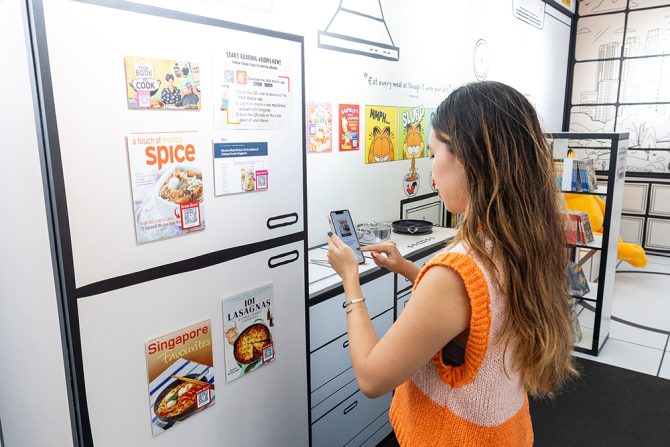 Look forward to borrowing a carefully curated assortment of e-books and comics for in-library perusal. The introduction of the Garfield x Mr Kiasu pop-up library is part of NLB's ongoing endeavors to extend the library experience and resources outside its traditional premises through Nodes. To craft a distinctive and immersive environment for library-goers, this temporary library takes inspiration from the cozy Housing Development Board (HDB) home of the locally beloved comic book character, Mr Kiasu.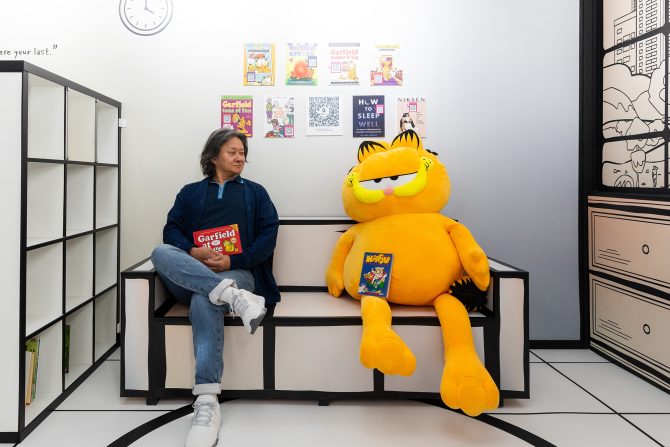 This pop-up library is the culmination of Paramount's year-round events across Asia, celebrating the 45th anniversary of the lasagna-loving feline, Garfield. For an enhanced experience, library-goers can explore a wall mural specially commissioned for the pop-up library. Conceived by Mr Johnny Lau, the mural portrays the friendship between Garfield and Mr Kiasu, including Mr Kiasu's invitation to the beloved feline to visit Singapore and savor laksa.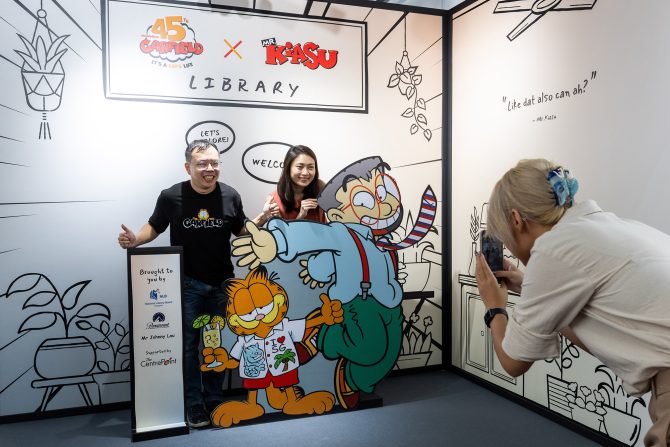 The library also features an Instagram wall with a standee of Mr. Kiasu alongside Garfield, providing a perfect photo opportunity. Moreover, popular Garfield comic strips are continuously screened on-site, offering bite-sized entertainment.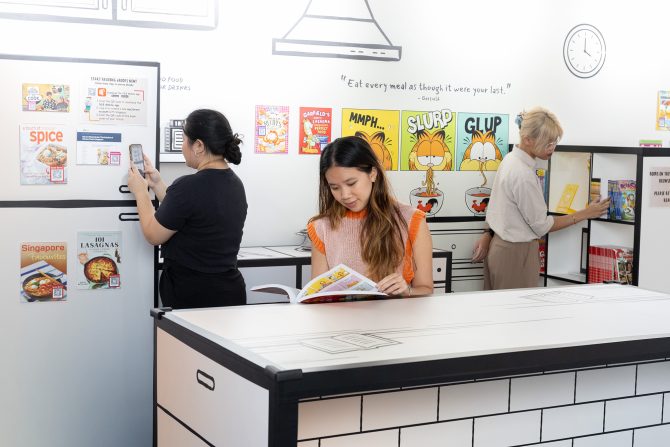 The physical titles available at the Garfield x Mr Kiasu Pop-up Library include Mr Kiasu: Everything Also I Want, Mr Kiasu: Everything Also First Class, Garfield at Large (the first Garfield comic strip compilation book), Garfield Hogs the Spotlight and more.
For die-hard Garfield fans, the chance to meet the iconic feline at the pop-up library awaits in the coming weeks.
For more information, please click here.