Eat good and do good at the same time!
Savor the newest addition to the acclaimed Chinese BBQ restaurant Meow Barbecue's menu: the Meow Platter-In-A-Can (SS$66, originally SS$88)! Six of the restaurant's most popular items are presented in a life-sized can platter — peel open the lid like you would with an ordinary can to unveil the exquisite feast!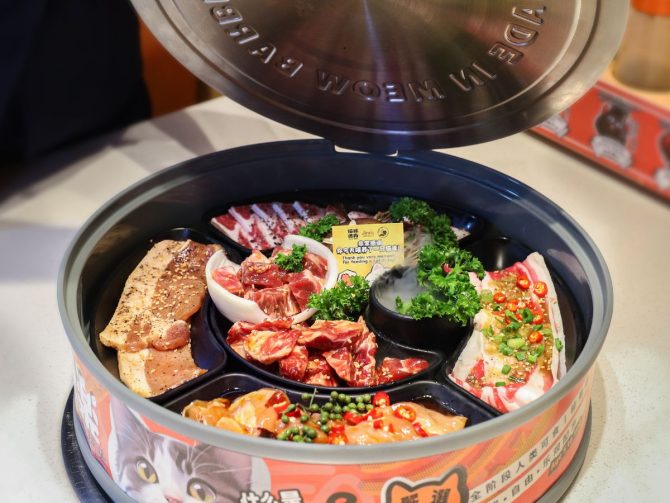 The Meow Platter-In-A-Can includes a delectable array of items:
– Meow Signature Spicy Beef: Grain-fed 129-day-old sliced beef marinated with pickled chillies and packs a tangy-spicy note.
– Premium Iberico Pork Belly: Imported directly from Spain, this slab of meat sizzles and glistens when cooked over the grill.
– Black Pepper Pork Chop: Marinated for several hours, the irresistible meat delivers fiery pops that envelop the palate.
– Meow Signature Chicken with Szechuan Peppers: The dish's spiciness is amped up by the green peppercorns and a secret house-made chilli mix, which marks the culmination of three years of research.
– Diamond Cut Marinated Beef Ribs: The ribs are cut into irregular diamond shapes for extra surface-to-meat ratio before being marinated with an in-house secret sauce.
– Meow Signature Beef Cubes with Onion: Over 400,000 servings of this dish are sold yearly! Marinated oyster blade beef cubes are served on petals of onion.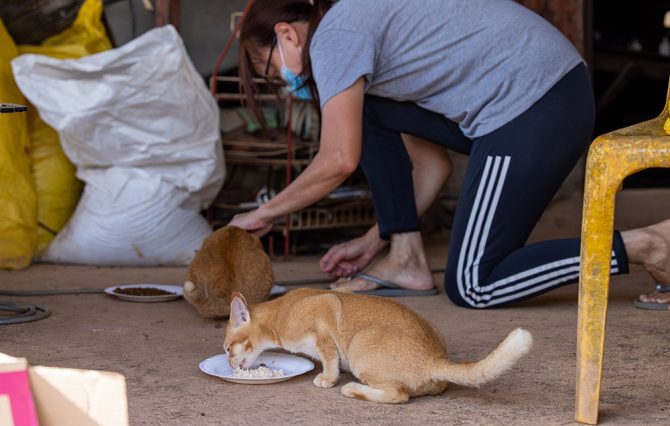 In a heartwarming collaboration with Jinny Cat, a newly launched brand by CP Foods, this limited-time special is available from  7 November to 31 December 2023. For every order of the Meow Platter-In-A-Can, Meow Barbecue will commit to feeding a stray cat for one day. The beneficiary of this noble cause is Project LUNI, a non-governmental organization dedicated to assisting Singapore's street cats since 2016. Each day, a team of dedicated volunteers ensures that a minimum of seven hundred stray cats in various areas of Singapore receive their daily meals.
Meow Barbeque is located at 201 Victoria St, #01-17 Bugis+, Singapore 188067.