Chinatown Chinese New Year Celebration 2023 returns to the streets to usher in the Year of the Rabbit after a physical hiatus of 2 years due to the pandemic.
The celebration is back with a wide range of exciting festivities that will take place from now to 19 February 2023. Activities include Chinatown Chinese New Year Street Light-Up, Chinatown Chinese New Year Countdown Party, Festivities and an Adopt a Lantern Initiative.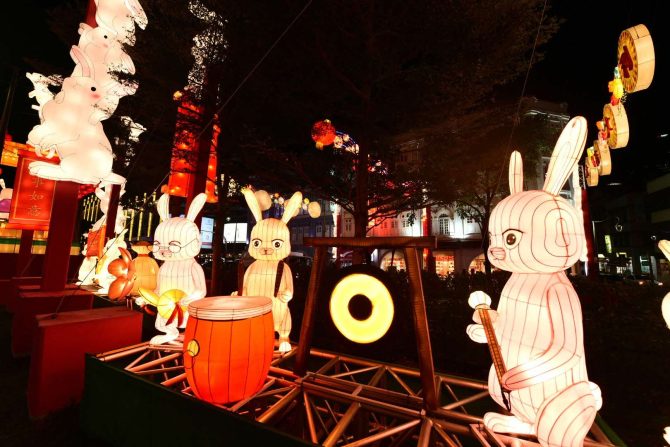 The Official Light-up and Opening Ceremony took place on 3 January 2023 with the theme 'Leaping into the Prosperous Year of the Rabbit (新春福兔迎新岁, 富贵盈门庆丰年)' so one can visit Chinatown to explore the charming dioramas featuring lively and colourful rabbits along New Bridge Road, South Bridge Road, Eu Tong Sen Street, and for the first time, Upper Cross Street as well.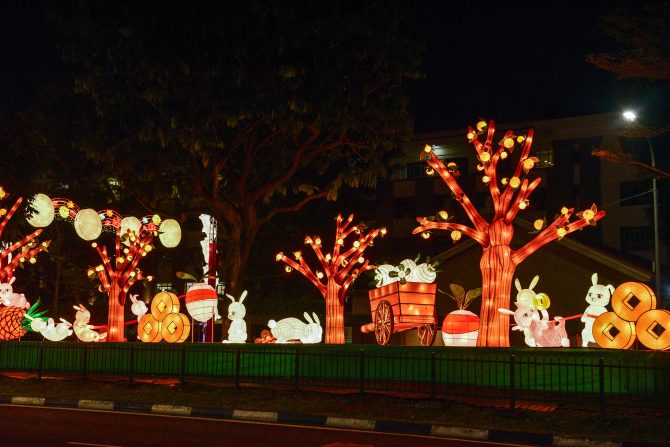 There is also a 10m-tall centerpiece of a multi-generational rabbit family reuniting for the Chinese New Year will sit at the junction of Upper Cross Street and New Bridge Road.
Need to get into the Chinese New Year mood? Join the Countdown Party taking place at Kreta Ayer Square on Chinese New Year Eve, 21 January 2023. If you do not fancy crowds, you can also catch the countdown live on Channel 8 from 10.30 pm.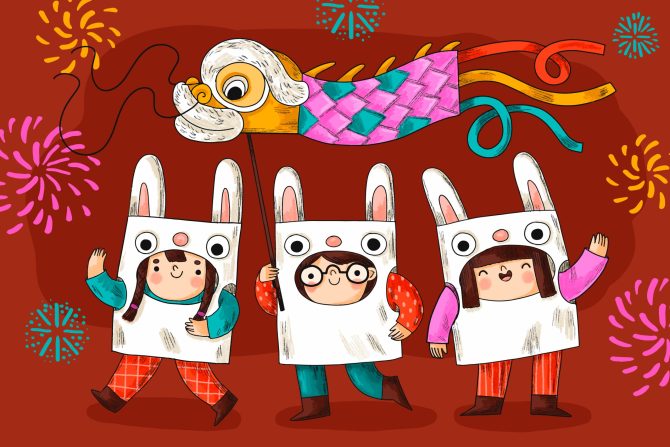 There is also a dynamic line-up of family-friendly festivities throughout the Chinatown Chinese New Year Celebration 2023. Look forward to Festive Fair with 280 stalls selling festive goods spanning Smith Street, Pagoda Street, Trengganu Street and Temple Street. Weekly Stage Shows will also be held over two weekends at Kreta Ayer Square. You can also give back to society by repurposing street lanterns from the light-up as part of the 'Adopt a Lantern' initiative.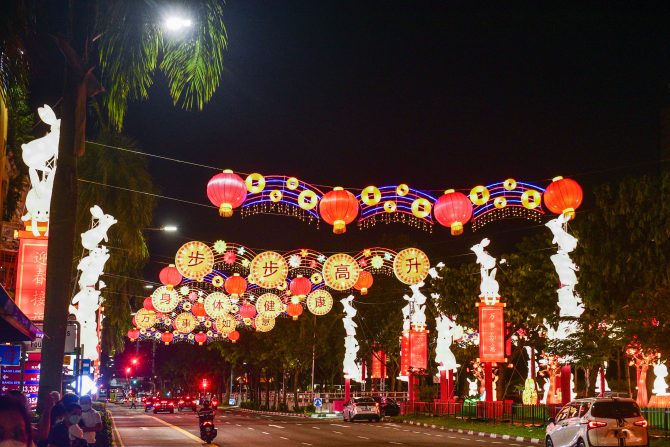 The Chinatown Festival Committee has also partnered up with local gamification startup Sqkii to run the game '兔来运转 (The Lucky Rabbit)' that encourages visitors to visit the Chinatown precinct and complete tasks with exciting prizes to be won. The challenge will take place from now till 5 February 2023.
"We are excited to be welcoming the most important festive holiday on the Lunar Calendar back to the streets of the historically significant precinct of Chinatown. The Chinese New Year Celebration unites Singaporeans and international visitors across cultures and generations through a thrilling line-up of festivities, and sets the stage for an auspicious, prosperous year ahead," said Minister for Communications and Information and Second Minister for Home Affairs, Adviser to Jalan Besar GRC Grassroots Organisations (Kreta Ayer-Kim Seng), Mrs Josephine Teo.
For more information, please click here.