Elevate your weekend experience with a sunflower-themed afternoon tea!
Or start collecting stamps at 7-Eleven to redeem Moomin bags.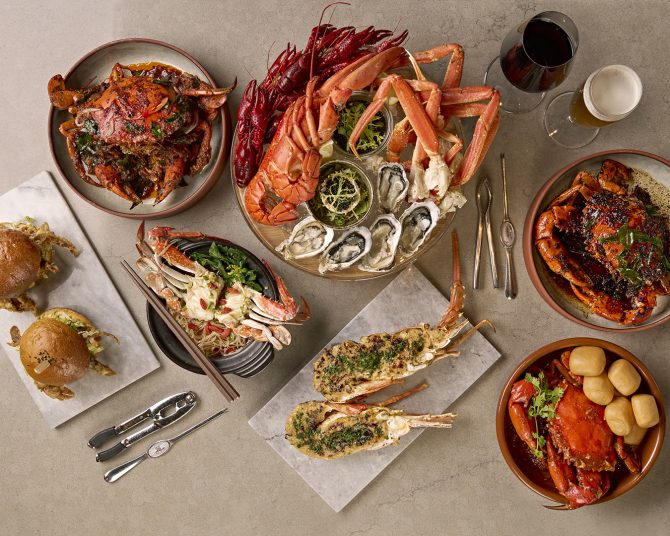 2. Estate's Lobster, Crab & Seafood Buffet Returns to The Ultimate Seafood Buffet at Hilton Singapore
Abundant Lobster, Crab & Seafood Delights buffet returns to the all-day dining restaurant, Estate at Hilton Singapore as a weekly affair available for dinner every Thursday for S$158++ per pax.
Feast on heavenly lobsters and crab delights cooked in every imaginable style in one of the city's largest seafood selections in a buffet. At the Raw and Seafood Bar, seafood enthusiasts can dive into mountains of fresh crustaceans on ice like Snow Crab Legs, Maine Lobster and Freshly Shucked Oysters. The stellar seafood line-up also features a medley of local and international delights. Guests can feast on delicious all-time local favourites like Singapore Chilli Crab, Black Pepper Crab and Kam Heong-style Crabs; or eat their hearts out with international classics like the Lobster Thermidor and a comforting bowl of Crab and Lobster Bisque. For pasta lovers, the Lobster Tagliatelle is a must-try with its rich, creamy sauce and chunks of fresh lobster.
Estate is located at 333 Orchard Rd, Level 5, Singapore 238867.