Experience the ultimate blend of gourmet dining and pet-friendly shopping at Surrey Hills Grocer's latest branch in The Woodleigh Mall.
As the first-of-its-kind in Asia, this destination grocery store and café caters to both customers and their beloved pets.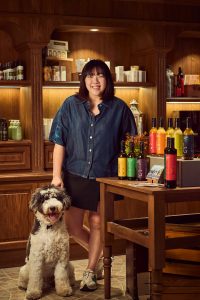 The new location boasts a delightful train-themed decor aimed at reimagining family outings to capture the hearts of visitors and their beloved four-legged friends.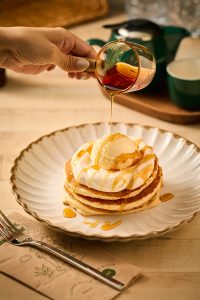 Indulge in a culinary journey with a selection of delectable pancakes from Melbourne's renowned The Pancake Parlour, making its Singapore debut. From the Pancake Parlour Classic Stack (S$18) to the tempting Bacon & Egg Stack (S$22), there's a pancake creation to suit every palate.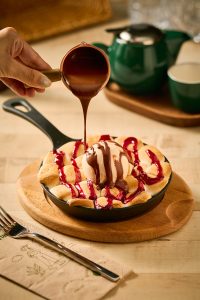 For those with a sweet tooth, prepare to treat yourself to the expertly crafted in-house desserts by Chef Pang. Indulge in the inventive Brown Sugar Chocolate Skookie (S$24) or savor the irresistible Crème Caramel Croissant French Toast (S$20). These two delectable additions seamlessly continue the tradition of scrumptious delights, promising a delightful treat for those with a sweet tooth.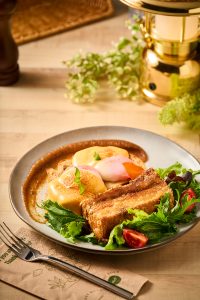 If you're in the mood for savoury options, relish exclusive dishes available solely at the Woodleigh branch, such as the Pork Belly Benny (S$28), the Wagyu Lava Burger (S$32), the Peruvian Roasted Chicken Breast (S$34), and the Mala Hotpot Linguine (S$32).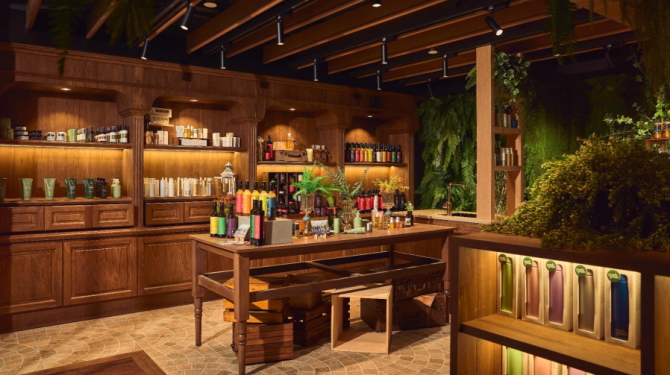 Don't forget the furry members of your family! There is also a dedicated section within its grocery store for pets, aptly named "Furry Hills." Meticulously designed to create a comfortable and enjoyable environment, this area allows pets to accompany their owners and easily explore. Furry Hills features a thoughtfully curated selection, including gourmet pet treats, premium toys, and accessories, ensuring that your pets receive only the finest products.
Look forward to brands like Melanie Newman, offering premium canine grooming products made with natural ingredients to enhance your pet's coat; Freezy Paws, an Australian freeze-drying specialist providing freeze-dried raw food and treats for both cats and dogs; and WAG, a premium global treat provider that transforms human-grade meat by-products into irresistibly tasty dog treats that will make their tails wag with delight!
Visit Surrey Hills Grocer at The Woodleigh Mall, 11 Bidadari Park Dr, #01-52/53, Singapore 367803, and embark on a delightful journey of culinary excellence and pet-friendly shopping.
Click here to find out more yummy food options in Singapore.