Calling all crab lovers, time to hang out at 1880 by Chef Dharshan Munidasa.
Dharshan Munidasa, Sri Lanka's most renowned chef and founder of the Ministry of Crab, is bringing one of the world's best crab restaurants to Singapore on Sunday 19 March 2023 (Sunday) at 1880, 7pm – 10pm.
One can expect a five-course sit-down dinner experience, complete with premium wine pairings, will be presented at the one-day-only pop-up. The menu will feature fresh premium Sri Lankan mud crabs prepared in four ways.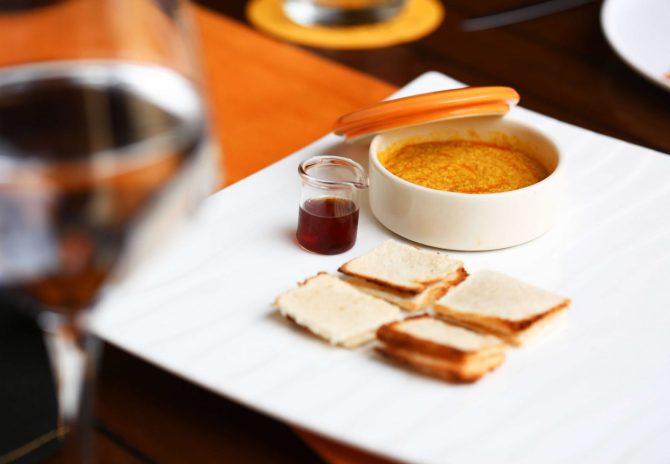 Kick off the meal with the Creamy and umami Crab Liver Paté served with kithul treacle (palm sugar syrup) and melba toast, followed by a fresh Avocado Crab Salad with a potent kick of wasabi mayonnaise.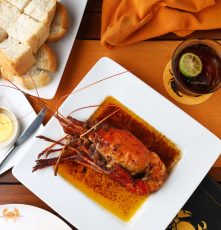 For Garlic Chili Prawn, expect Sri Lanka's large lake prawn cooked in Italian olive oil, Japanese soy sauce, garlic and chili flakes, cooked in a style that is unique to Ministry of Crab.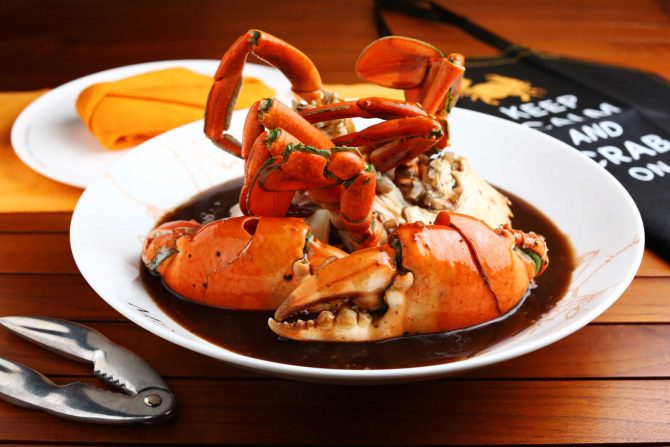 For main courses, diners can forward to the Ministry of Crab's take on Pepper Crab. The Fresh crab is fused with hand-crushed peppercorn, whole peppercorn, and pepper dashi. What a delicious pairing!
End the meal with a sweet Coconut Crème Brûlée that puts a Sri Lankan twist on the classic French dessert for a satisfying end to the meal.
To secure a reservation, please purchase your tickets here at S$400 per pax.
1880 is located at 1 Nanson Road, Level 3, Singapore 238909.
Click here to find out more yummy food options in Singapore.