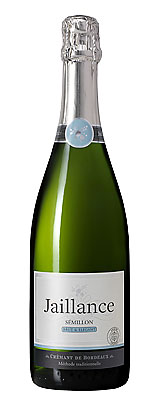 The next time you have a barbecue, grab one of these sparkling wines that go well with it
Barbecues are a norm for most Singaporean families. With the heat and the smoke, you will undoubtedly look for something refreshing to beat the heat.
The brut Sémillon and the sweet and fruity Muscat Clairette from French sparkling winery Jaillance are delectable options. Effervescent, crisp and energising, these wines cleanse the palate between bites and add some light flavour to contrast the rich and heavy cookout staples.
The Muscat Clairette, which recently took the silver medal at the 2012 International Wine and Spirit Competition, complements slightly sweeter sauces such as teriyaki and oyster. It has hints of rose and lychee with a citrus aroma.
The Sémillon goes well with more savoury marinades. A winner of the bronze medal at the 2012 Challenge to the Best French Wines and Spirits for Asia for its clarity, intensity, harmony and aftertaste when paired with Asian cuisine, this wine offers notes of brioche with an aroma of gooseberry, pomelo and hawthorn.
Jaillance originates from the Drôme Valley, nestled between Vercors and Provence, and represents the Cave de Die, a cooperative founded in 1950.
Jaillance Sémillon and Muscat Clairette retail at $29.90 and $26.90, at Cold Storage, Giant, Jasons and MarketPlace.