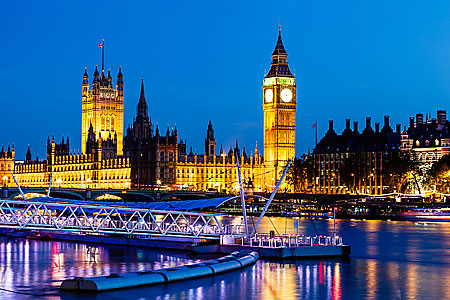 Hari Raya Puasa, National Day and the weekend will be back to back. Seize this opportunity to have a good getaway on this super long weekend
This National Day period will be a super long weekend, with the Hari Raya Puasa and National Day public holidays back to back with the weekend. Why not take this rare chance to take a break from work, and to go on a decent holiday?
While every Singaporean should be patriotic, there are times when we need a break from the daily grind or to spend time with the family. We list some great getaways that are still available but, hurry, book fast.
European Escape
Ho Wah Travel has a few packages to Europe. The 10/11 Days Mesmerising Europe package will bring you to Germany's Black Forest, Titisee Lake and Cologne; France's Paris, including the Eiffel Tower; and Switzerland's Rhine Falls and Lucerne. Other cities include Milan and Amsterdam.
These are some of the most scenic sights in Europe. You will also get to go to England, and visit famous monuments, including Big Ben.
There are special departures on Aug 7 or 12. Call quickly to book before the places are taken up. The promotional price is from $2,388 for the first person and from $1,588 for the second person.
The 14 Days Eastern Europe package has very limited seats remaining for their special departure on Aug 2, so book immediately. All meals are covered, and you will stay in a 4 or 5-star hotel.
The beautiful sites covered include Munich, Salzburg, Vienna, Budapest, Warsaw, Swiebodzin, Berlin and Prague. Among the bonus inclusions are the Schonbrunn Palace, the Swiebodzin Christ the King statue, which is the tallest statue of Jesus Christ in the world, the Auschwitz Concentration Camp and the Berlin Wall.
The price is from $3,388 for the first person, and $1,788 for the second person. For other departure dates, check with Ho Wah Travel.
Ho Wah Travel, Tel: 6536 3393, E-mail: enquiry@hwtravel.com.sg, www.hwtravel.com.sg
Bintan Getaway
SingExpress Travel has a 3D2N National Day Celebration @Bintan Lagoon Resort package, from Aug 8 to 10 or Aug 9 to 11.
This package costs from $368 per person (twin-share) and includes return direct ferry trips between Singapore and Bintan, two nights' stay in Deluxe Room with breakfast, and return transfer between the terminal and the resort.
This package also has an optional add on of one round of an 18-hole golf game (inclusive of twin-share buggy and caddie) that only costs $100 per person.
Book by Jul 19, due to limited rooms. Terms and conditions apply.
SingExpress Travel Pte Ltd / Safe2Travel Pte Ltd, Tel: 6823 1650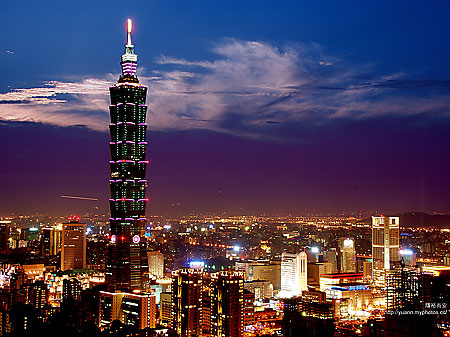 Refreshing Taiwan
Nam Ho Travel has a 6-Day Refreshing Taiwan package at just $788. Some of the sites and experiences covered include Xi Men Ding, the Golden Ecological Park and Tou Cheng Leisure Farm. You will also get to explore and shop at the eye-opening Luodong Night Market.
Other unique sights include the Martyr's Shrine, the Taipei 101 Shopping Mall, the Raohe Night Market and the intriguing Miniatures Museum.
Before the trip ends, you'll also get to experience the Beitou Hot Spring, Tamsui Old Street, the Yuanshan Scenic Area and Shihlin Night Market. In just six days, you will get to see, experience and eat to your heart's content.
The departure for this 6-Day Refreshing Taiwan package is on Aug 8.
Bookings close on Aug 2, but book your places as soon as you can to avoid disappointment.
Nam Ho Travel Service(S) Pte Ltd, Tel: 6221 8433, E-mail: sales_enquiries@namho.com.sg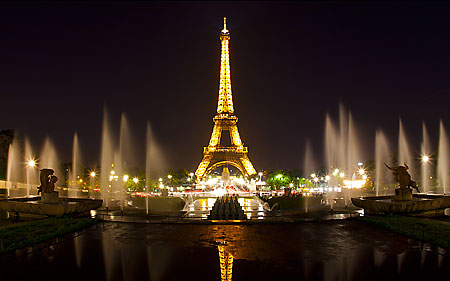 Exclusive Europe
A 13 Days Italy-Switzerland-France package departing on Aug 8 covers various sites including Milan, Pisa, Rome, Venice, and the Swiss countryside and Riviera, where entrance to Chillon Castle is included. Partake in wine tasting at the only UNESCO World Heritage vineyard.
At Interlaken, take the Jungfraubahn train to Kleine Scheidegg, on the most scenic train ride in Switzerland. Also, see pretty Lucerne. Free upgrades include one-night Lucerne Lakeside Hotel stay and one-night Alpine Resort Hotel stay. End your trip exploring sites around Paris.
There are bonus inclusions such as a Vatican tour of St Peter's Basilica, Venice private water taxi, and admittance to the Eiffel Tower second level (no queue).
Stay in comfort for the entire trip, in 4-star and above accommodation.
A package in the reverse order (Paris in, Milan out) departs on Aug 6.
Book early, or check for other dates.
EU Holidays Pte Ltd, Tel: 6535 8535, www.euholidays.com.sg