From official palace museum merchandise to makeup, and now a café!
Photos: Global Times and InsDaily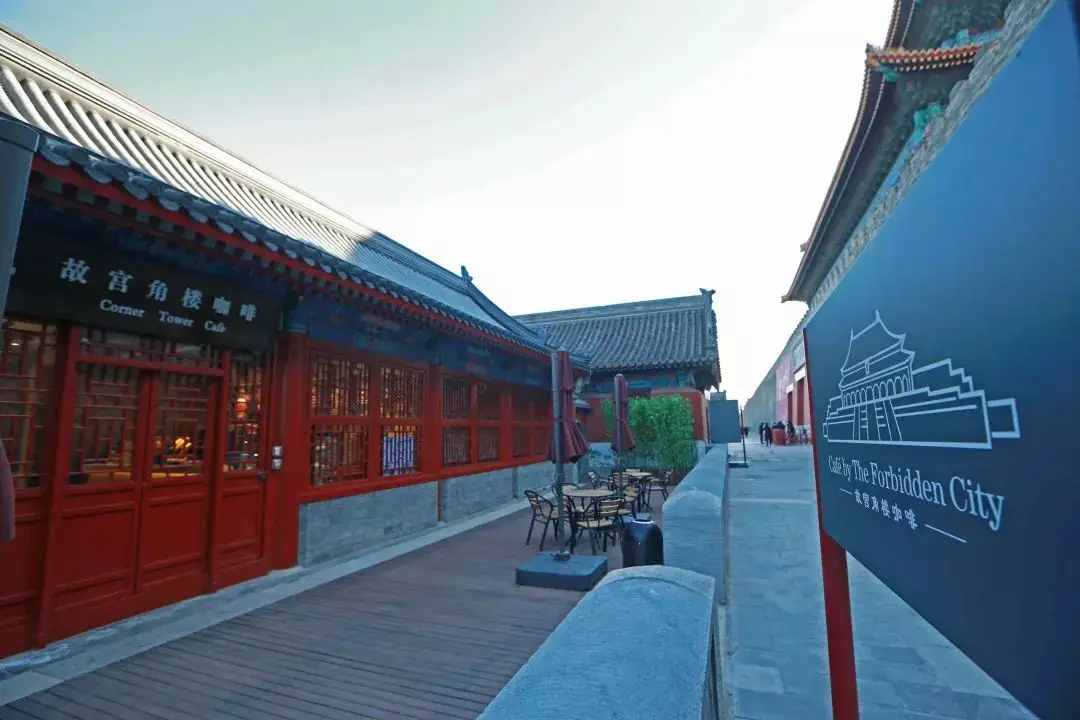 Ever since Beijing's Forbidden City Palace Museum started launching their own original merchandise, to the delicate makeup series, we're all keeping our eyes peeled for what they would launch next. After a four-month wait, the Palace Museum finally revealed that they have started their own cafe, called Café By The Forbidden City!
Located just outside Shenwu Men (Gate of Divine Might), the cafe serves up a variety of drinks and cakes in an environment that allows their guests to appreciate Chinese culture, much akin to their experience in the Palace Museum itself!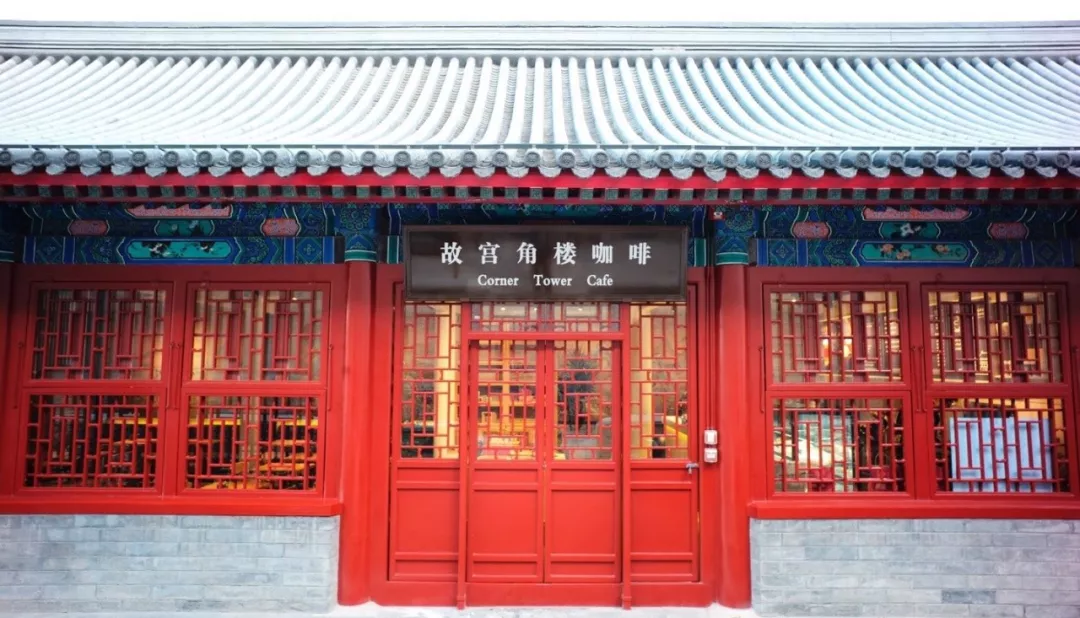 From the outside, it just looks like a regular souvenir shop from the Palace Museum. Nothing special right? Just wait till you see how it looks on the inside!
It looks simply amazing! The café's interior is decked out in plenty of wooden furnishing with grey slate floors, and the walls are decorated with the wallpaper depicting the "Qian Li Jiang Shan Map (千里江山图)". The beams of the ceiling are also draped with tapestries inspired by Palace Museum relics.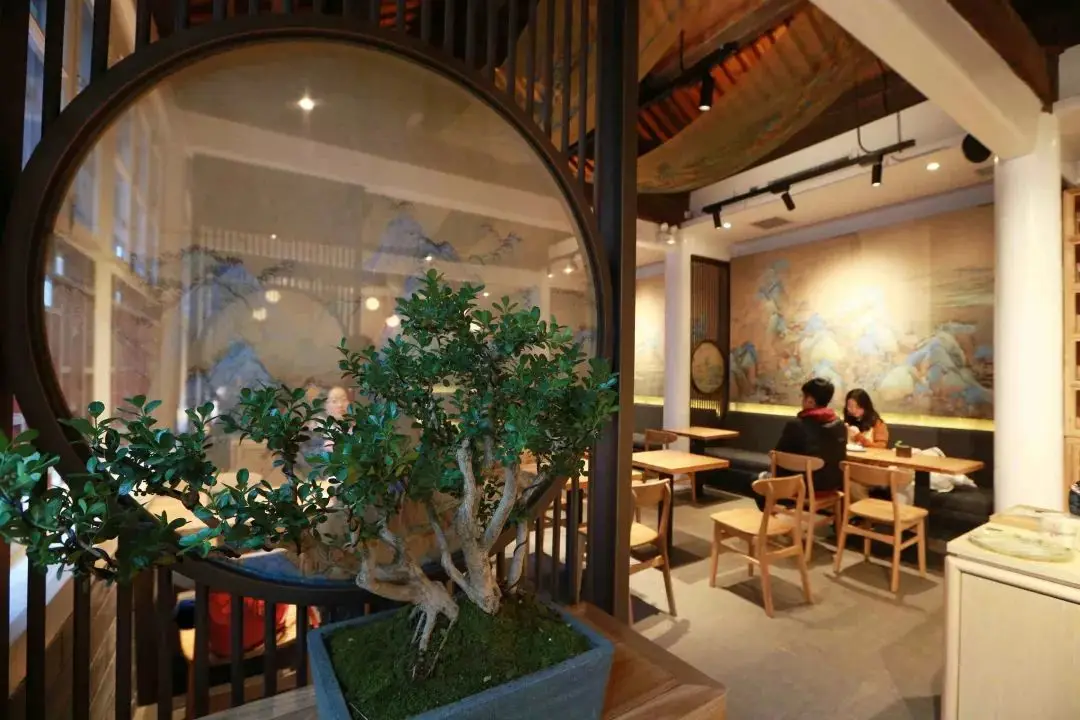 What a view indeed! One can just imagine sitting here on a cold day after a visit to the Palace Museum, sipping on a warm cup of coffee and watching the first snowfall of winter in Beijing.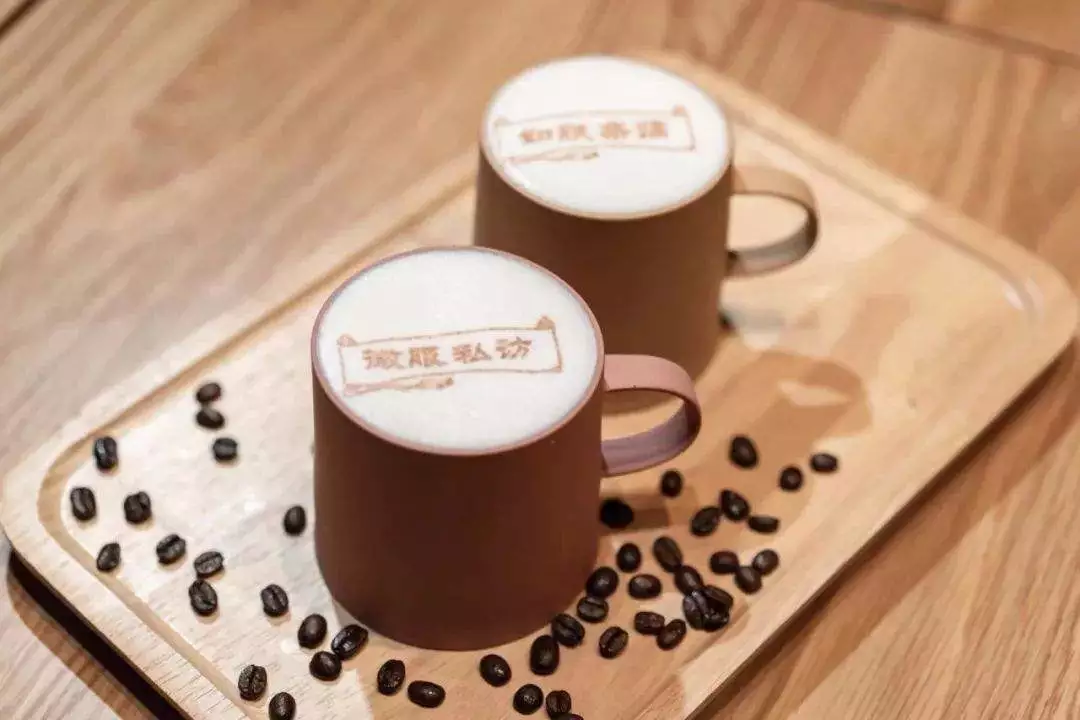 The café offers a variety of affordable drinks, but one can't miss out on the "Forbidden City Specials"— that includes the Emperor Kang Xi's Favourite Chocolate, Three Thousand Beauty Milk Tea, and the favourite among the concubines, Lychee Red Tea. How's that for creativity? We definitely approve!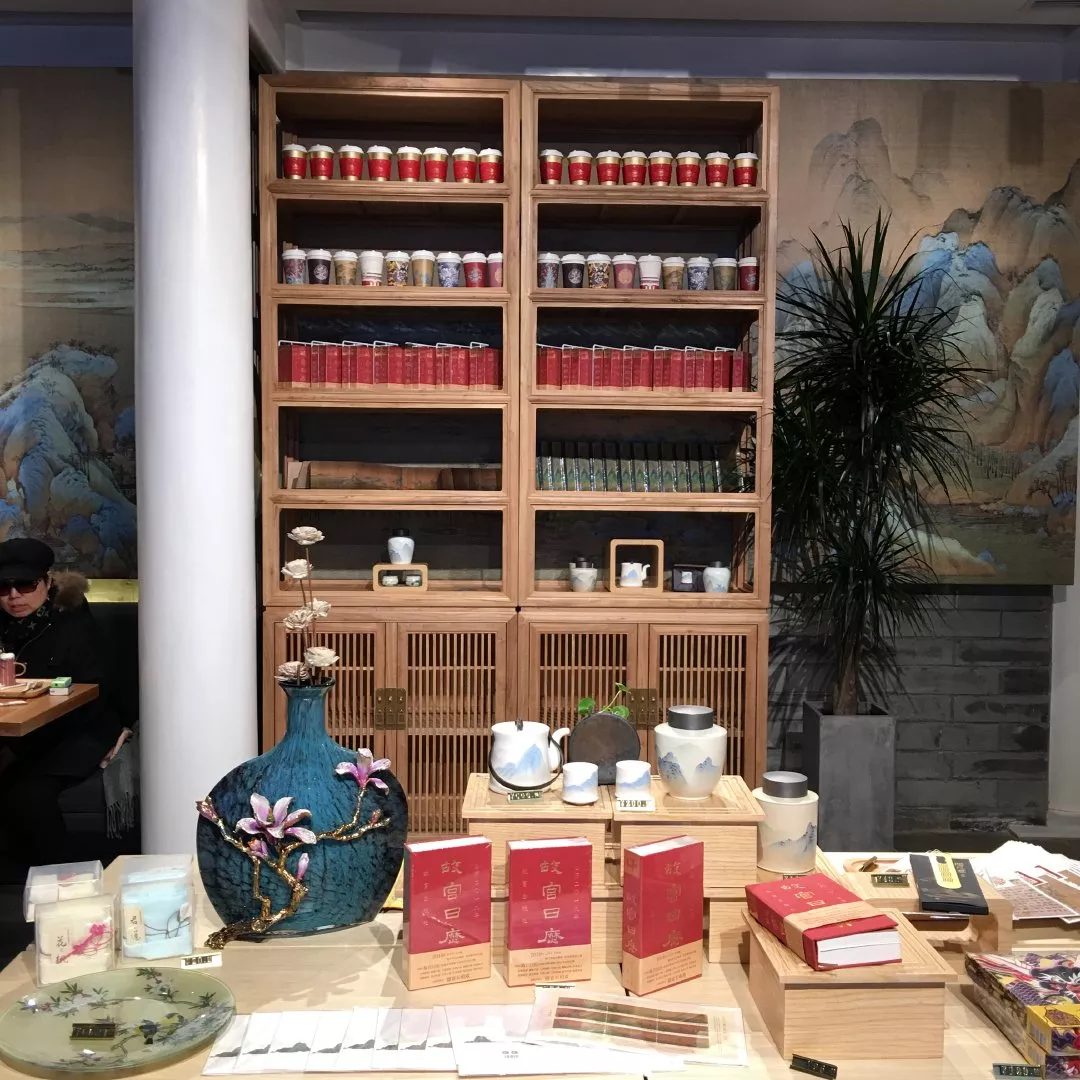 Also don't forget to check out their beautiful cups printed with designs from the Palace Museum collection!
Are you already planning your next trip to Beijing? Don't forget to stop by here for your dose of caffeine and culture!