With a bounteous series of long weekends, 2015 looks like it will be full of exciting adventures!
The stars have aligned – we will be showered with long weekends on almost every month of 2015. Have you already begun planning your getaways for the coming year? Then this is just what you need: a comprehensive guide to 2015's long weekends!
We've even thrown in some great travel ideas for each bulk holiday, so you can get a headstart on booking your trips.
19-22 February (Thursday-Sunday)
Occasion: Chinese New Year (CNY)
Come CNY, the island will be thrown into red-and-pink festivities to usher in the Year of the Goat. If you'd like to fly far away from the dancing lions and dance remixes of CNY songs, make full use of this period.
Tip: If you're flying, take an afternoon flight for a chance at cheaper fares and thinner crowds.
Take leave on: 18, 23, 24 Feb. Skip the Monday blues by hopping straight to mid-week!
Travel to: A beach in Thailand or the Philippines. Avoid flying to China, Taiwan, and Vietnam, where the Lunar New Year holiday lasts even longer than ours. However, you might want to brave the crowds to catch the Heavenly Lantern Festival in Pingxi, Taiwan.
Related: Beach villas you can stay in for WAY less than $100/night
 3-5 April (Friday-Sunday)
Occasion: Good Friday
Why is Good Friday called Good Friday? Because it's a public holiday. And also because in Christian scripture, Jesus was crucified on this day. We'll take this as a short little respite; three days is more than enough for a quick trip to a nearby shopping mecca.
Take leave on: 2, 6 April
Travel to: Kuala Lumpur in Malaysia, where the stretch of mega-malls may be starting up their 1Malaysia GP Sales; or take a longer break and catch the cherry blossoms in season in Japan.
1-3 May (Friday-Sunday)
Occasion: Labour Day
The gods must have been in a really good mood when they planned 2015. We're getting another Friday off just a month after our previous long weekend!
I wouldn't touch my leave application just yet, though. The rest of the region is also celebrating Labour Day, so you'd only be running from one packed city to the next. Look towards a brief retreat over this weekend instead!
Take leave on: 30 April, 4 May
Travel to: A kampong homestay in Malaysia, for the best of local food and to rediscover your kampong roots.
30 May-1 June (Saturday-Monday)
Occasion: Vesak Day
If you've reserved your leave, here's a good period to apply for a day or two off. You've already gotten rid of the Monday blues, why not throw in Tuesday and Wednesday as a package deal?
With this ultra-long weekend, it's time to explore a neighbouring metropolis. Or perhaps take a short sabbatical and head up a serene mountain and purge your mind of all stress and worry.
More: Where to go for the most relaxing retreats in the world
Take leave on: 29 May; 2, 3 June
Travel to: Taiwan or Hong Kong. If you'd like to celebrate Vesak too, join the festivities in India, Thailand, Tibet, or Nepal.
17-19 July (Friday-Sunday)
Occasion: Hari Raya Puasa
It's time for the Muslims to celebrate! Hari Raya Puasa marks the end of the fasting month, which means spread upon spread of sumptuous local delights to feast on.
I'd recommend taking a trip across the Causeway for the haven of Malay and Peranakan food, but prepare to be stuck in a jam with everyone else who is thinking the same thing. You wouldn't be held up for days, but it's better to take more leave just in case.
Take leave on: 16, 20 July
Travel to: Penang in Malaysia for its glorious, glorious food.
Update!

7-10 August (Friday-Monday)
Occasion: National Day
The Friday (Aug 7) before National Day has just been declared a public holiday! Let's hear a big whoop from everyone!
If Singapore's 50th birthday isn't grand enough a reason to celebrate, the off-in-lieu that you get may nudge a little more enthusiasm into you!
With the colourful collection of activities and parties lined up to this big day, you may not even have to leave the country to enjoy yourself. But do expect humongous crowds thronging your favourite events, since we've been cast in international spotlight as Lonely Planet's Top Travel Destination for 2015.
Related: 5 top-ranked Singapore tourist spots that will shock you
Take leave on: 6, 11 August
Travel to: Lazarus Beach on St John's Island where you can toast to Singapore's big 50 in seclusion.
24 September (Thursday)
Occasion: Hari Raya Haji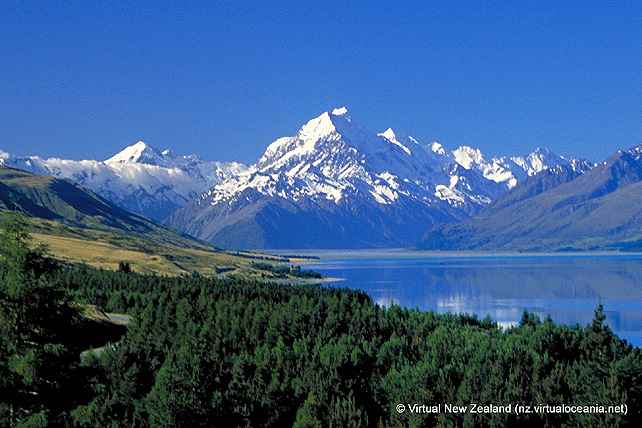 This holiday may not fall on a Friday or Monday, but here's where your leave comes in handy. Apply strategically and you could be lounging lazily in a fancy hotel far away from your woes.
Take leave on: 25 and 28 September for a 5-day rest week
Travel to: The rolling hills of New Zealand. Come to think of it, just take the whole week off for maximum enjoyment. Treat yourself before you overheat yourself.
Related: Hobbit filming spots in New Zealand without the crowds and cover charges
10 November (Tuesday)
Occasion: Deepavali
The Festival of Lights can light up your life in more ways than one! When you're done taking in the sights and tastes of Deepavali in the streets, it's time to take a well-deserved break. This is a great time to extend the weekend and sweep past the mid-week slump!
Take leave on: 6, 9, 11 November
Travel to: Japan or Korea. Make use of your super-long weekend to explore new corners of these countries and discover a different way of life.
 25-27 December (Friday-Sunday)
Occasion: Christmas
Last year, many of us had to contend with the pesky working Friday wedged between Christmas Thursday and Saturday. This time, Christmas lies snugly right before the weekend. And the best part is the half- or full-day holiday given on Christmas Eve. Ho ho ho!
Take leave on: 28 December
Travel to: Somewhere with snow, preferably in Europe, but Japan would be a great treat too. Anywhere but festivals with fake snow.
More: Europe's most gorgeous winter wonderlands
By Pamela Chow