If you're planning a quick getaway, be sure to explore the latest staycation packages in town!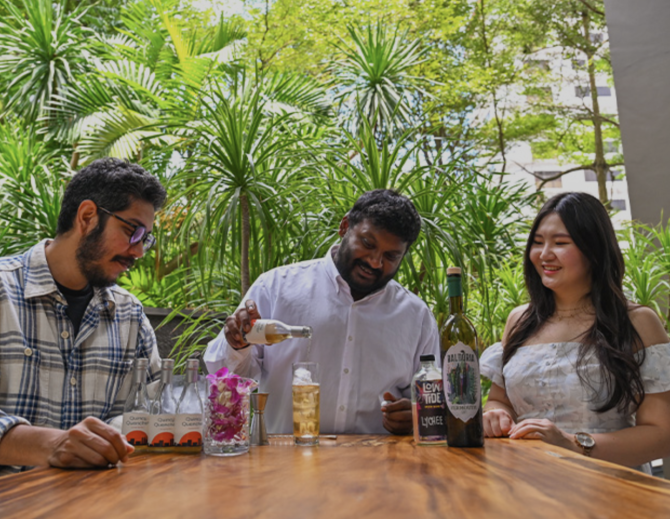 1. Quincy Hotel Qool Weekend Adventure
The Quincy Hotel Singapore proudly presents its newest offering, the Qool Weekend package, crafted in partnership with Sachi and Mr. Bucket Chocolaterie. Tailored for today's discerning travellers, this exclusive package combines relaxation, creativity, and exploration, promising an unforgettable experience for guests and their companions.
Upon arrival, guests will be greeted by the Qool Team with a delightful ice cream before settling into the hotel's Deluxe Room. The package features an exclusive invitation to participate in Sachi's Cocktail Making Workshop at 5 pm—an opportunity to immerse oneself in the world of soy wine. Sachi, renowned for its sustainable practices in Singapore, leads the way in soy wine production through a zero-waste method that utilizes soy whey, a by-product of tofu manufacturing.
In this special collaboration with Quincy Hotel Singapore, Sachi has meticulously crafted the unique and invigorating Soursop Quincy Quencher, exclusively designed for guests to concoct their own Quincy cocktail during the workshop!
The Qool Weekend package is priced at S$528 nett for two and can be booked here until 26 March 2024.