There are many neighbouring lands we have yet to explore. semarang is another place worth making a trip to discover
Indonesia is the largest archipelago in the world. This idyllic group of islands can be found straddling the equator, between the continents of Asia and Australia.
Semarang lies in the northern part of Central Java in Indonesia. It boasts a variety of cultural and historical attractions. Semarang was once a city of the spice trade, and is now one of Indonesia's busiest regional port cities.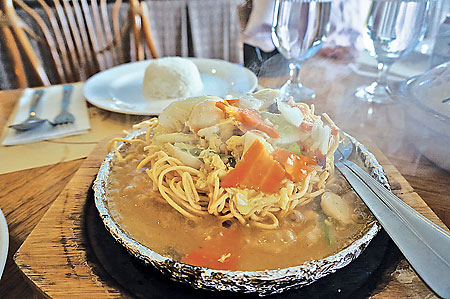 Delicious Indonesian Cuisine
Having taken the inaugural SilkAir flight from Singapore to Semarang, the tour guide brought us to the Ikan Bakar Cianjur (IBC) chain for lunch. IBC is an Indonesian restaurant chain serving authentic Indonesian cuisine.
The food was excellent, especially the Gado Gado (Indonesian salad with peanut sauce), Ikan Bakar (barbecue fish) and Ikan Gurame (dry fried tilapia). The Ikan Gurame was seasoned with IBC's special blend of spices before frying.
A Historic Landmark
After lunch, we walked across to the Immanuel Protestant Church of Western Indonesia in Kota Lama (the old city), better known as the "Blenduk" or Dome Church.
The Dome Church was built by the Dutch colonials in 1753 and is the oldest church in Central Java. The church had been renovated once in 1984 but the interiors of the church are original and have yet to be restored.
Entering through its hallowed doors, one is immediately filled with a sense of peace. The quiet historic setting also evokes a feeling of nostalgia.