With these stays, you can eat, sleep and chill like your favourite actors or singers
Your travel accommodation can make or break your trip. You could be sleeping like royalty in a lush, clean hotel, or putting up with less-than-clean quarters.
Or you could find yourself staying in a celebrity's home.
After looking at the most amazing film locations in the world – including some from the popular "Descendants of the Sun" series – we now check out seven famous persons' homes you can actually stay in.
Photo: Denis Makarenko / Shutterstock.com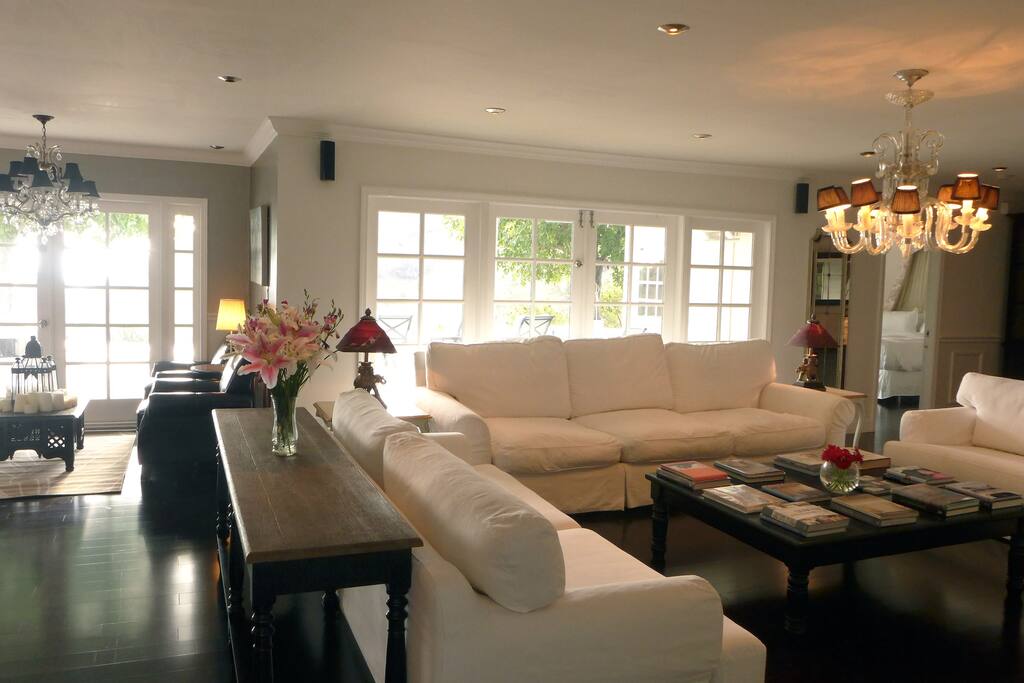 Photo: AirBnb
1. Emily Blunt's Hollywood home
Where: Los Angeles, California, USA
How much: $973/night
The star of hit movies like Sicario, The Devil Wears Prada, Huntsman: Winter's War and the upcoming Girl on the Train, Emily Blunt owns a single-storey property in the Hollywood Hills that you can rent on AirBnb.
This gated compound, located 10 minutes from Hollywood, offers views of the valley and the city. It's charmingly decorated with all-white interiors and antique wooden furniture, complete with romantic chandeliers. Outside, the unit opens up to a patio and courtyard with a jacuzzi hot tub.
It doesn't come cheap, but then again, it can accommodate more than 16 people in six bedrooms.