The Golden Concepts is unique in Singapore, with a broad range of quality products to aid those in their golden years. Now, the elderly can be safer and more independent
By Lester J Wan
Started by Lee Chang Xi and Vanessa Keng, both 25, The Golden Concepts is the premier provider of products to aid and care for elders, in Singapore. There seems to be no other local retailer that can match the range and quality of their products.
Chang Xi and Vanessa met in their first year of university. So how did two young ladies come up with such a timely and apt concept?
Insight into Needs of the Elderly
"We came across the idea when we were on our student exchange programme in Denmark, and witnessed the high quality of life that seniors there enjoyed. When we came back, we started doing some market research and realised that there was a lack of products available for seniors," Chang Xi explains.
When Chang Xi and Vanessa graduated, they began bringing in product samples from Europe and getting more information about the local market, in Singapore. They started their e-commerce website in 2011.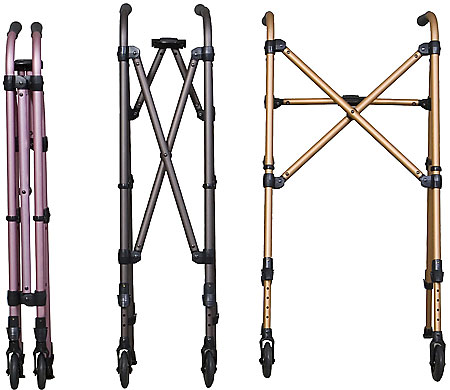 Products with a difference
The Golden Concepts carries a wide range of items from the following categories: home safety, bath safety, mobility, exercise, lifestyle and gifts. These products enable seniors to live independently and safely.
"We started researching on products available overseas, and began to select products based on functionality, design, quality and affordability," says Vanessa.
Clearly, Chang Xi and Vanessa did not start the business simply to make money but out of compassion and care.
Suiting Specific Needs
"It is important not to classify all older persons under the same umbrella," Vanessa elaborates, revealing their deep understanding of their customers.
Some of The Golden Concepts' bestselling products for the elderly include the EZ Adjust Bed Rail, Econorail, Switch Sticks, Metro Walker and BRIK Senior Phone, a phone that has a keypad with significantly larger buttons to be more user-friendly to older folk.
This special BRIK Senior Phone also comes with SOS as well as speed dial functions. Their designer walking sticks are also a hit as they come in a variety of designs and lively colours.
The Golden Concepts also has special bed rails to give extra support to elderly persons for when they get out of bed. Their anti-slip bath adhesives easily make a wet floor less dangerous.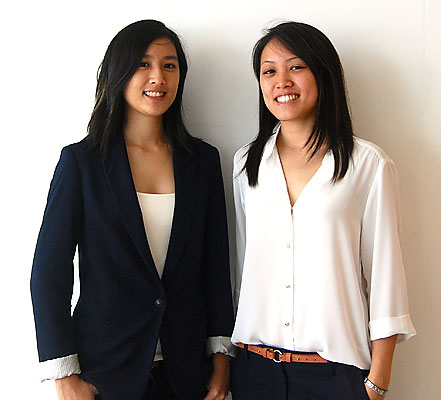 More than Selling Products
Consultation with customers prior to purchase is also part of their service.
"We also make it convenient for people to make online purchases from our website and provide fast shipping so they can receive it within one to three working days," says Vanessa.
The Golden Concepts has a showroom but viewing is by appointment only, so please do give them a call.
The Golden Concepts also contributes to the elderly by sponsoring elderly initiatives and charity drives.
Grateful for Love and Support
Starting a business at such a young age is not easy. Thankfully, they have supportive parents and families.
Chang Xi says, "I'm extremely thankful for all the support and encouragement from my family, especially my parents, and my grandmother who recently turned 90, and who continues to inspire me every day with her zest for life and constant enthusiasm to learn new things like the ukulele and her new iPad."
Why not support these young entrepreneurs with heart? Your family member will be safer and happier.
For more helpful products, go to www.thegoldenconcepts.com or call 8657 1657.
This is the first time The Golden Concepts is being given a full feature in the media.