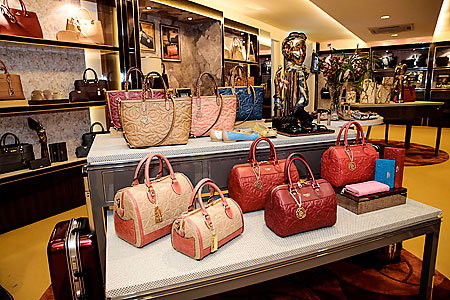 Italian leather bag line Bonia is extending its pop-up store until the end of May
By Cheryl Chia
You might have noticed by now the tall, white structure that appeared on Orchard Green – the grass patch next to the Singapore Visitors Centre. The Bonia pop-up store that opened there on May 10 was launched as part of Samsung Fashion Steps Out 2013 (FSO2013) organised by the Orchard Road Business Association (ORBA).
Measuring an impressive 4,305 square feet, the Bonia pop-up store celebrates their 39 years of local heritage and design by travelling around the region.
Mr Steven Goh, Executive Director of ORBA, says, "the Orchard Road Business Association is pleased to work with Bonia for FSO2013, especially in engaging the community to showcase young design talents in creative ways."
Bonia's international brand ambassador, Sonia Sui, a Taiwanese starlet, who came to Singapore for the launch on May 10 says, "It is a great honour to be representing Bonia in both Singapore and Malaysia, and I look forward to working closely with Bonia in collaboration for the new collections and campaigns for the year."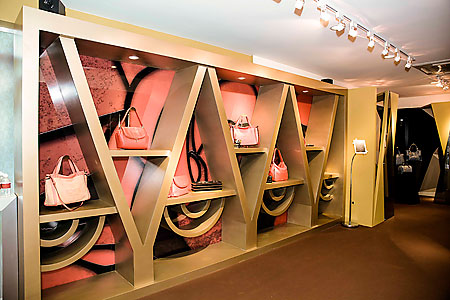 If you've yet to visit the Bonia pop-up store, do not fret. Bonia has decided to extend the pop-up store until the end of May, instead of closing on May 19, to allow more people to visit.
In collaboration with the Raffles Design Institute, the pop-up store showcases some of the students' works such as a dress made out of the leather used for the bag, leather earrings, and haute couture outfits.
The second floor features Bonia's Spring/Summer 2013 collection with the Georgina Hobo, a luxurious soft bag with embroidered horse braided ropes with bright-yellow woven handles, and their signature monogrammed collection in pretty pink, and ten other shades in various sizes.
The Bonia Pop-up Store is located at Orchard Green, the field beside the Singapore Visitors Centre.