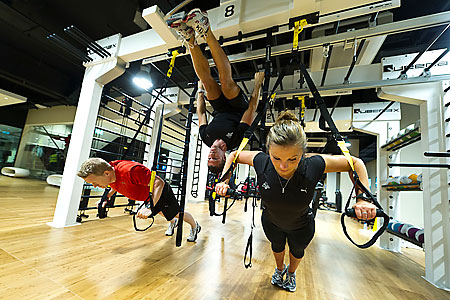 Sir Richard Branson, founder of the Virgin Group, came to Singapore to tell us about his new fitness club here, Virgin Active
By Cheryl Chia
Sir Richard Branson had just completed his stint as an 'air-stewardess' complete with make-up, shaven legs and all for AirAsia as a penalty for a bet he had lost against Dato Sri Tony Fernandes on AirAsia's flight from Perth to Kuala Lumpur, before he arrived in Singapore.
Sans cosmetics and stewardess outfit, Sir Richard Branson is charming in his red Virgin Active polo t-shirt and pants.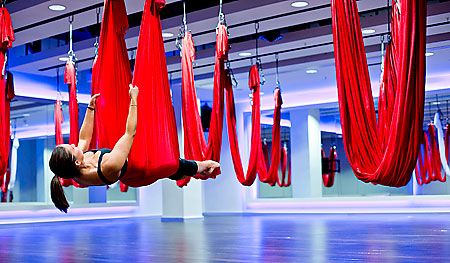 New Fitness Chain
Virgin Active, a fitness club chain, is due to launch at One Raffles Place in the third quarter of this year. It will span over 33,000 square feet across three whole floors at One Raffles Place. Beyond traditional gym equipment, Virgin Active offers a Relax and Recovery Zone with a full steam, ice and shower experience, footbaths, complimentary reflexology and a salt inhalation room to rejuvenate skin and purify breathing.
They also have sleep pods for busy CBD workers to take a quick power nap and a member's lounge complete with WiFi and a private meeting room.
The Nelson Mandela Link
"The idea for Virgin Active came about when I was in a pub in London and my wife hands me the phone saying it's Nelson Mandela. He told me about a fitness chain in South Africa that was about to close and he asked if I could save the chain and the employees. So, when Nelson Mandela calls, that's pretty much it," Sir Richard says of his venture into the fitness scene.
"We researched the Singaporean market and realised the fitness clubs here were dreadful as they lock you into long contracts," he adds.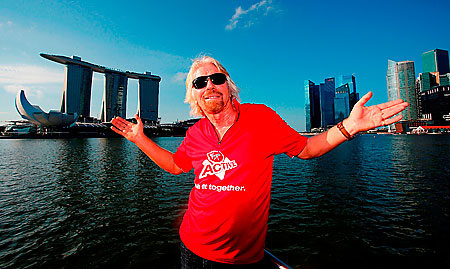 No Strings Attached
Virgin Active has structured its membership terms to maximise flexibility, making it convenient for members to leave if they need to. Club members will be able to sign up for an initial four-week period, which renews in fortnightly increments.
To leave, all a member needs to do is to inform the gym at least three days in advance of their fortnightly renewal. There is no long-term commitment.
Fully-Equipped
Virgin Active Raffles Place will have five dedicated studios for yoga and Pilates, Powerplate, cycling, and high energy classes like mixed martial arts and dance. Members will also have over 150 classes to choose from such as Anti-Gravity Yoga.
Sir Richard Branson says, "Virgin Active has been one of the true success stories of the Virgin Group over the past 14 years. I'm so happy to see the business expanding into Singapore. Most Singaporeans already know the Virgin brand and I have no doubt they will love getting fit the Virgin way."
He adds, "Everyone knows how important it is to stay fit and in good health. At Virgin Active, we help people achieve their goals and ensure they have a little bit of fun along the way."
Visit www.virginactive.com.sg for more information or the presentation suite at One Raffles Place at The Atrium on the ground floor.