What happens when two iconic brands join forces for a collaboration? The birth of an awe-inspiring storytelling collection!
Marvel and Christian Louboutin have teamed up to introduce a captivating global collection as a part of Disney100!
The global lifestyle collection from Marvel and Christian Louboutin encompasses footwear and accessories for women, men, and children, all dedicated to the Marvel Universe. This exclusive capsule collection is being launched in conjunction with an exclusive comic book that introduces a superhero character inspired by Christian Louboutin and co-created by him.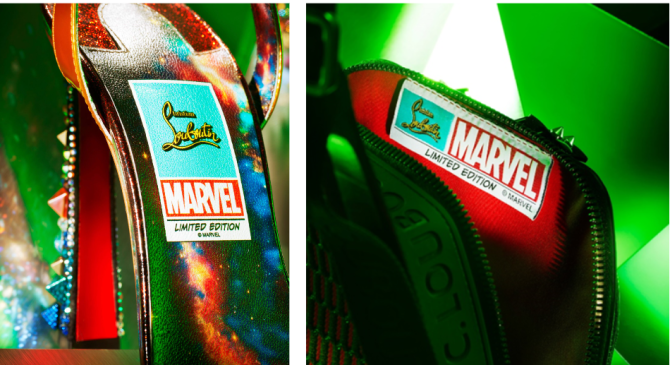 Through this partnership, Marvel and Christian Louboutin are providing their dedicated customer base with a unique and significant product that bears the mark of both brands. This collaboration further solidifies Marvel's position as a trailblazer in the luxury and lifestyle sector. The collection includes limited edition footwear and accessories for women, men, and children, prominently featuring Marvel's iconic Infinity Stones.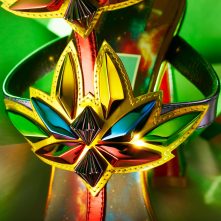 The limited-edition collection of footwear and accessories for women, men and children is a true fusion between the legacy of Christian Louboutin's Savoir Faire and the epic storytelling that makes Marvel so emblematic.
This collection is inspired by three Marvel entities:

The Infinity Stones
The Infinity Stones immediately captured Christian Louboutin's fascination, and they have been intricately embedded with strass into two distinct pairs of heels for both men and women.