One of the newest South Korean girl groups, NMIXX will be bringing their NMIXX SHOWCASE TOUR to Singapore on 23 June 2023.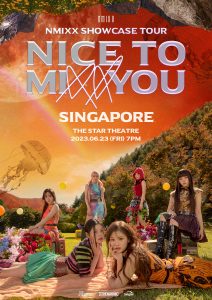 NMIXX is a South Korean girl group formed by SQU4D, a sub-label of JYP Entertainment. Consisting of LILY, HAEWON, SULLYOON, BAE, JIWOO and KYUJIN, NMIXX debuted in February 2022 with the single AD MARE featured the title track "O.O".
Despite being new, the girl band has already gained attention and recognition in the K-pop industry for their vocal and dance skills. The tour will also be featuring music from their first EP "expérgo", showcasing NMIXX unique style across various genres, including hip-hop, R&B, and Soft Pop.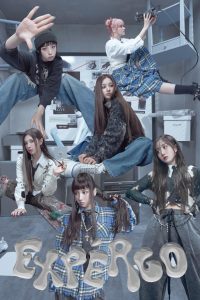 NMIXX combines the letter "N", which stands for "now", "new", "next" and the unknown "n", and the word "mix", which symbolizes combination and diversity, altogether meaning "the best combination for a new era".
NMIXX successfully created a new world for itself in their sophomore single ENTWURF. With the title track "DICE", which is another MIXX POP track, NMIXX proved why they are the best combination for a new era. ENTWURF sold over 500K copies and "DICE" was ranked at No. 155 on Billboard Global 200 Chart. The popular girl band also won 'Favourite New Artist' at the 2022 MAMA Awards which is awarded to K-pop artists who sold over one million records in 2022.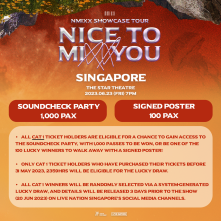 All CAT 1 ticket holders are eligible for a chance to gain access to the soundcheck party, with 1,000 passes to be won, or be one of the 100 lucky winners to walk away with a signed poster! Winners will be randomly selected via a system-generated lucky draw.
For tickets, please click here.