Miriam Yeung (杨千嬅) is return to Singapore for her "MY TREE OF LIVE World Tour" is highly anticipated, after her last performance in the city eight years ago as her previous concert in 2020 was cancelled due to the pandemic.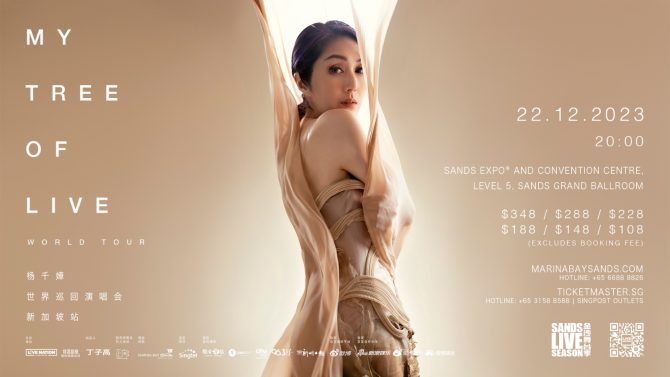 The tour's theme is centered around Miriam's admiration for the enduring qualities of trees, which she views as a metaphor for her personal growth and life journey. In addition to her Singapore concert, Miriam is set to perform over 50 shows globally as part of her world tour, spanning countries such as China, the United States, Canada, Malaysia, and Thailand.
This tour promises a narrative-driven musical experience, inviting the audience into Miriam's musical realm and allowing them to connect with her stories through her heartfelt songs. The concert draws its essence from the resilience and fortitude of trees, which stand tall through fierce storms and bear witness to their growth in their annual rings. Likewise, Miriam's musical compositions have been a steadfast companion through the various chapters of her listeners' lives.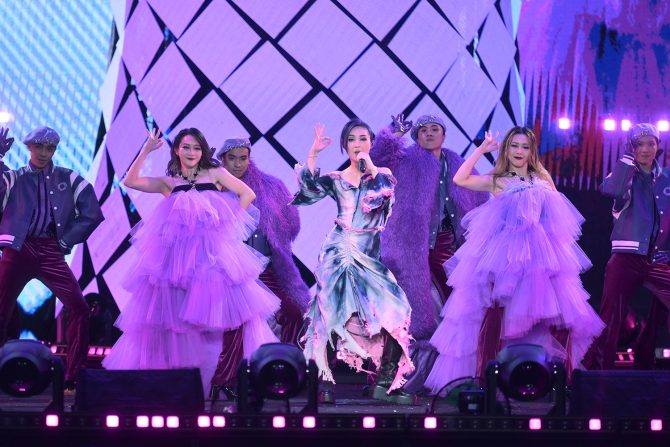 Expect "MY TREE OF LIFE" to deliver an immersive concert encounter, showcasing cutting-edge stage designs, entrancing lighting effects, thoughtfully crafted music arrangements, and exquisite costume designs to craft a truly enchanting event. Collaborating with esteemed music producer Carl Wong and eminent choreographer Sunny Wong to helm the music and dance segments of the show, fans can look forward to an extraordinary visual and auditory odyssey.
Miriam Yeung: MY TREE OF LIVE World Tour in Singapore 2023 will take place at Sands Grand Ballroom, Level 5, Sands Expo & Convention Centre on 22 December 2023 (Friday).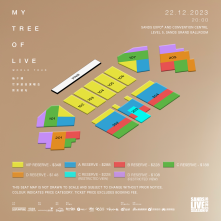 Ticket prices start from S$108. Exclusive to Singtel mobile users, there will be a priority sale on the 21 September 2023, running from 10am to 11:59pm. For the general public, tickets will become available on the 22 September 2023, starting at 10am, accessible via www.MarinaBaySands.com and www.Ticketmaster.sg.