Take a seat, because your mind's about to get blown
Photo: Tumblr
The Disney world is rife with conspiracy theories about overlapping universes, and one of them has just been confirmed without a shadow of a doubt.
One of Frozen's directors, Chris Buck, has confirmed that the vine-swinging Tarzan and Frozen's ice-slinging sisters, Elsa and Anna, are in fact siblings.
Photo: Wikia
In an interview with MTV, Buck un-breaks our hearts and spills, "Of course Anna and Elsa's parents didn't die. Yes, there was a shipwreck… The mother was pregnant, and she gave birth on the boat to a little boy. They get shipwrecked, and somehow they really washed way far away from the Scandinavian waters, and they end up in the jungle. They end up building a tree house and a leopard kills them, so their baby boy is raised by gorillas."
Of course, that little boy being Tarzan – which means that the feral child we saw in the 1999 animated movie, who then grew up to be the chiselled hunk played by Alexander Skarsgård in last year's live-action film, has a pair of sisters in Arendelle.
Photo: Disney
The rumours were first sparked by Frozen co-directors Jennifer Lee and Buck, who broke in a Reddit Ask Me Anything session that Anna and Elsa's parents didn't perish at sea, as suggested in the opening sequence.
Instead, the directors reveal, "They got washed up on a shore in a jungle island. The queen gave birth to a baby boy. They build a treehouse. They get eaten by a leopard."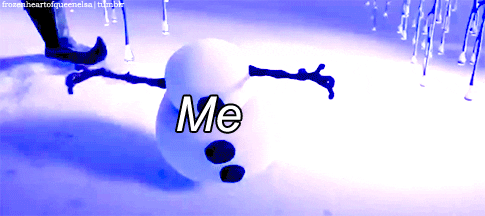 Photo: Giphy
This revelation birthed a series of speculations that the Arendelle sisters were in fact related to Tarzan, and this was only confirmed this week by Buck – who also directed last year's Tarzan.
How will this play out for Disney? Will we get to see a live-action rendition of Frozen and possibly even witness a tearful reunion of the family? This is one exciting development we're not letting go.