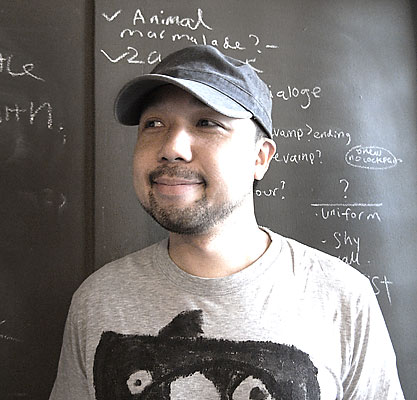 A Singaporean illustrator has been nominated for the prestigious Eisner Award for his short story
In 2012, Epigram Books started an initiative never before ventured by a Singaporean publisher: a collection of graphic novels by a group of Singapore-based creators — from comic veterans to fresh talents — challenging readers to see themselves and Singapore with humour, wonder and curiosity.
Now, a short story featured in Monsters, Miracles and Mayonnaise by drewscape has been nominated for this year's Eisner Award for Best Short Story. The Will Eisner Comic Industry Awards, considered the Oscars of comics, turn 25 in 2013.
The Eisner Awards
The most prestigious of the industry's awards, the Eisners will be given out at a gala ceremony on Jul 19 at Comic-Con International: San Diego.
The Awards encompass more than two-dozen categories covering works and creators. Nominees are chosen by a blue-ribbon committee of judges, and winners are chosen by professionals in the industry. Started in 1988, the awards are named after Will Eisner, creator of The Spirit graphic novel.
Moving Forward
First commissioned for the Singapore Memory Project, the nominated short story Moving Forward is a bittersweet comic about growing up, moving on and learning to drive.
The short story was included in the graphic novel Monsters, Miracles & Mayonnaise. A delightful collection of short comic stories, it features the uncanny (monsters), miraculous (miracles) and the mundane (mayonnaise).
This book surprises even the most cynical reader with a mix of fantasy and childhood memoir. With just the right amount of nostalgia, drewscape daringly opens readers to the world from within his imagination.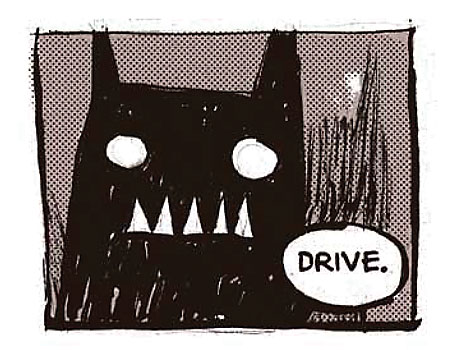 About the Creator
Andrew Tan or drewscape is a freelance illustrator from Singapore. He illustrates and draws storyboards for advertising agencies as well as for magazines.
He often experiments with various styles and mediums.
Submissions
Epigram Books is on the lookout for other comic talents and is keen to receive manuscript submissions. Visit www.epigrambooks.sg for more.
Monsters, Miracles & Mayonnaise
Creator: drewscape
Genre: Graphic Novel
Format: Paperback
RRP: $20.22 (after taxes)