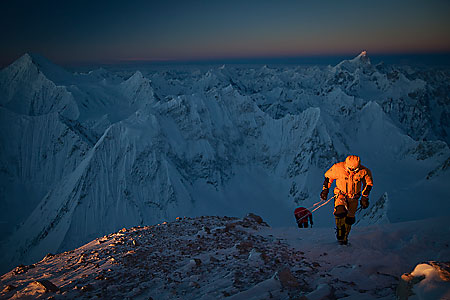 We met acclaimed photographer Cory Richards who was in town for the 125th Anniversary of National Geographic
By Cheryl Chia
Outside of the harsh conditions in which we see Cory Richards on his treks with National Geographic, he's a cheery and surprisingly fresh-faced 29-year-old.
Cory was in town last week to promote the 125th Anniversary of the National Geographic magazine as well as the photo exhibition in line with it, held jointly with Canon at VivoCity from Nov 1 to 3.
Cory has been shooting for the past 14 years and his works have taken him across all seven continents. We were honoured to catch up with him in our little red dot.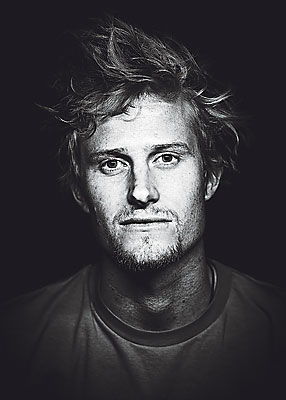 Hello, Cory, you're looking spiffy today. You look nothing like in your photos.
Well, you know, people always expect to see me in a puffy coat. I also age ten years and when I come back… whoosh… I get all young again. [Laughs]
How long have you been interested in photography?
I've always been interested in photography. But I started doing this as my career path when I was about 18 years. So I've been in this almost 13, no, 14 years now.
I understand that you started out in fashion photography. Why the switch?
Well, I worked in fashion and I started as a photographer's assistant and I worked on some fashion on my own. The switch was a natural one; I worked in fashion because I needed to pay the bills and I loved the pace and lifestyle.
And, I was saving money from fashion work to go on climbing trips and while on climbing trips I'd shoot them and sell those images. Then, I was sponsored by The North Face [for my climbing] and that took me to more interesting places such as South America and Asia, and that's how I got involved with the National Geographic.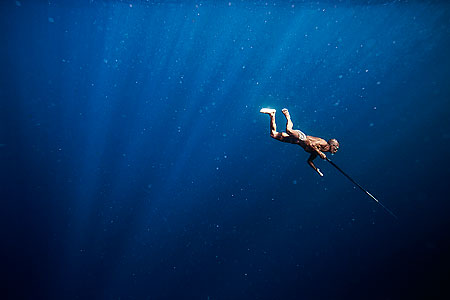 Would you consider yourself an adrenaline junkie?
Not at all! I think being in places and situations that challenge you is a healthy thing but the adrenaline part of it is actually pretty unpleasant. I don't really love that.
Do you prefer the far-flung locations or the cities?
I have a love affair with both. I really love getting as far away from what we consider as contemporary society as possible but I do love travelling in developing nations. I think that it is very interesting to see how people want and desire. And to see how [sic] this idea of opulence or opportunity has done to developing nations and how they respond.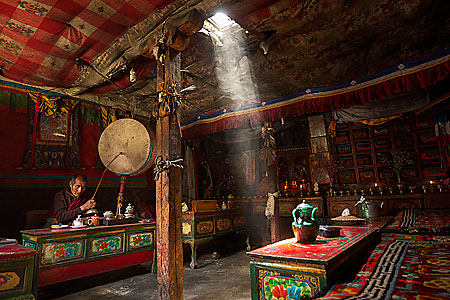 What's next for you?
The next trip I have planned, this Spring, is again to Southeast Asia. Borneo, Malaysia. I won't tell you what I'm doing, but I can tell you where I am doing it. [Grins]
What's one of the craziest things that has happened to you on the job?
Wow, my life is a huge anecdote. It's like one hysterical experience after another. I've dropped my entire person and lenses and camera into the ocean after an unfortunate situation after a climbing anchor broke. I almost drowned but managed to swim to shore and that was it.
What would you say to encourage budding photographers?
Don't look for a recipe. Do what you're passionate about and if somebody is telling you not to do something, it's probably the right thing to do. There isn't a correct path. The only correct path is perseverance.
Catch a repeat of "125th Photos that Amaze Us" [Cory Richards] on National Geographic Channel, StarHub TV Ch 411 & Singtel mio Ch 201, on Nov 9, at 7.55am.