Did you win the 12 million SGD Toto? Well, you can try your luck again at pandamart #HuntTheMouse, the largest cash hunt in Singapore!
Hunt for the hidden S$50,000 gold coin and one hundred S$500 silver coins with a total value of S$100,000 in various spots across the island over 30 days.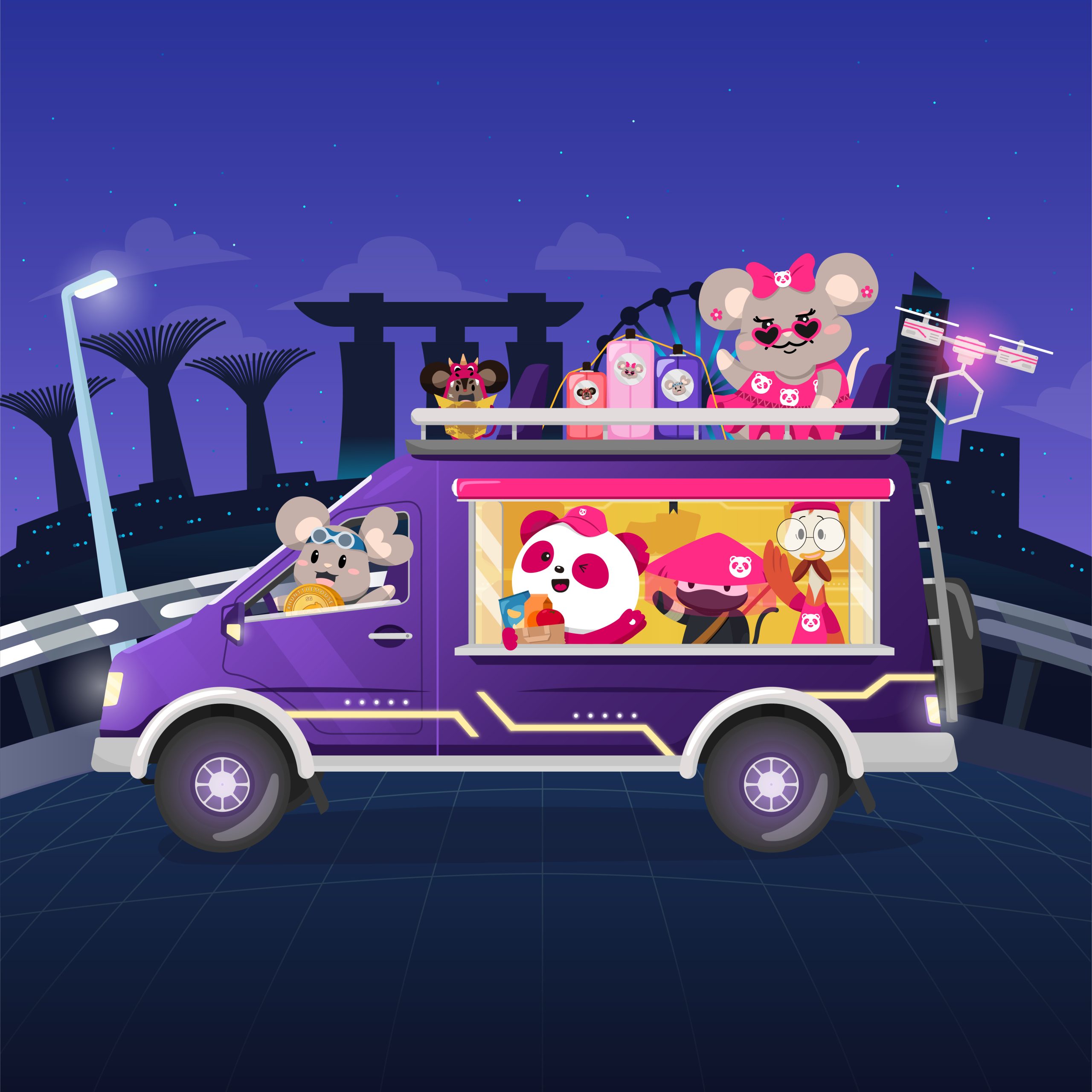 Supported by title sponsor foodpanda this year, the event promises to be the easiest cash hunt yet. Hints for the gold coin will be posted daily on social media. Circles on the in-game map, which indicate possible silver coin locations, will shrink every half an hour. Last but not least, and most importantly, the real-time map will also eliminate improbable gold coin locations at 10am, 2pm, and 6pm daily.
Follow the hints on Sqkii's social media (Facebook, Instagram, Telegram) and real-time map on the game website to
locate these coins and exchange them for cash.
"It's been three years since we've had a fully physical hunt where players can search in-person and experience the thrill of finding coins everywhere around Singapore," shares Mr Kenny Choy, co-founder of Sqkii, the gamification company behind #HuntTheMouse. "We're excited to bring families and friends back together again, and enable bond-building through gameplay that is safe, fun, and rewarding."
More hints will be revealed when you place orders on pandamart, foodpanda's online grocery store.
From 9 March to 8 April 2023, add the scratch card to your cart when they order from pandamart. Scan the physical card that will be sent to you together with your pandamart order to earn in-game crystals, which can be used to obtain more hints on the locations of the coins.
There will also be upsized crystal earning opportunities available for orders made on pandamart during certain periods, which will be revealed on foodpanda's Instagram account.
So… The question is… Are you the lucky one?