Meet the life-sized transformers robots this weekend!
Or enjoy an extra huge Sunday at Swensen's.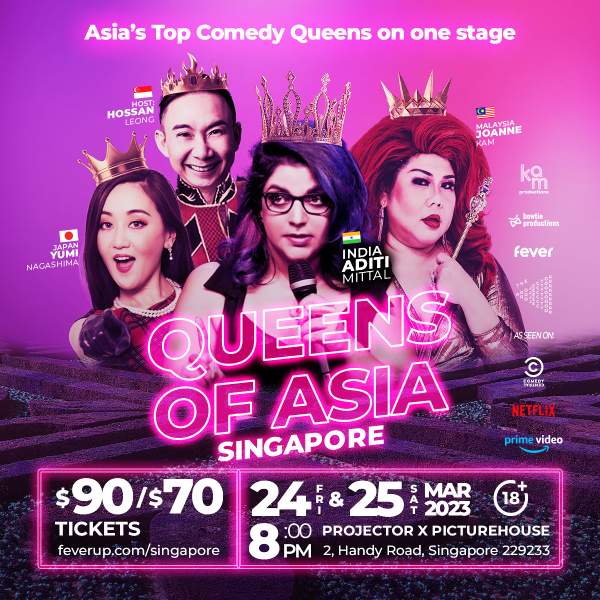 2.  'Queens of Asia' Singapore
To celebrate International Women's Month, Queens of Asia brings together three iconic female comedians in a stand-up comedy showcase like never before!  They're coming from all over the globe to the spectacular Projector X: Picturehouse for two nights to put the "power" in "empowerment" on 24 and 25 March (Friday and Saturday) 2023, 8pm to 9.45pm at Projector X: Picturehouse at The Cathay.
Hosted by Singapore's very own Singapore boy and national treasure Hossan Leong, the evening will feature a lineup with Netflix comedian Aditi Mital, the Youtube sensation with over 33 million views Yumi Nagashima, and local legendary queen Joanne Kam. Don't miss this opportunity to be part of a first-time-ever female-empowered comedy extravaganza guaranteed to offer a night of side-splitting acts! From sex jokes to shopping stories and savage truths, to the controversial topic of Singapore vs Malaysia, these three iconic women will put the "power" in "empowerment" with their trailblazing stand-up sets.
For tickets, please click here.