Try your hands on the longest Putt To LIV Golf challenge!
Or shop for the perfect Mother's Day gift on Mèlange.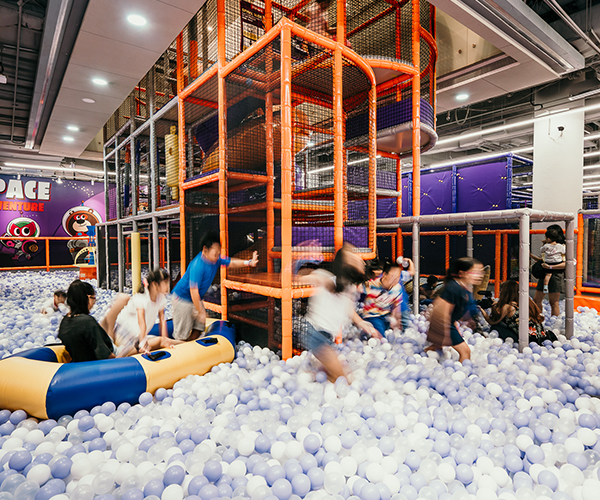 2. Kiztopia Marina Square's Reopening
Temporarily closed for transformation and enhancement works, the new and improved Kiztopia Marina Square reopened with new play concepts and upgraded facilities. Along with enhancements to the well-loved Mojo Zone and Pio Drift, a new bouncy castle, block play zone and toddler ball pit with slides added to the mix. These additions provide endless fun and entertainment for children of all ages, making Kiztopia Marina Square the ultimate destination for indoor playtime.
Along with its current favourites like the mega-ball pits, role-play rooms and Kith Kiztopia café, the 18,000 square feet fun utopia will also feature enhanced party rooms making it a perfect choice for a fun and wholesome family experience.
Kiztopia Marina Square is at Marina Square, #01-09, Singapore 039594.