Make it a family weekend with a nice pampering massage for your dad or travel as a family out to nearby islands with Get Hooked!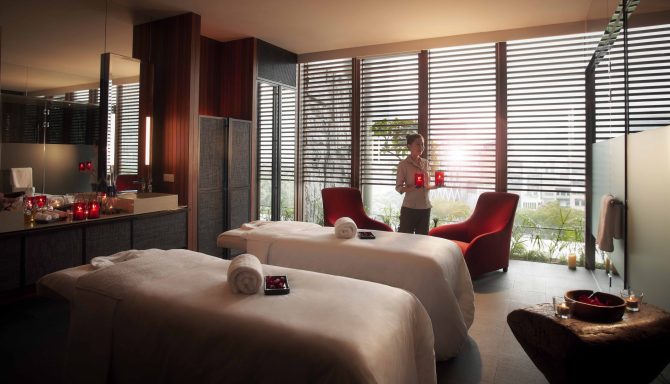 1. St. Gregory's Father's Day special
St. Gregory is having a Father's Day special, A Gentleman's Escape, for the entire month of June, where guests can enjoy a complimentary 15-minute scalp massage (worth S$50) with every booking of the 75-minute Elemis Well-being massage tailored to address every dad's needs — targeting stress-induced knots, alleviating muscle pain, and delivering the ultimate relaxation experience.
Designed to reduce tension and improve blood circulation, the scalp massage is the perfect way to top off the experience, helping one unwind from the stress of daily life. Those feeling reinvigorated can also sweat at the fitness centre or take a refreshing dip in the outdoor infinity pool.
Reservations and enquiries can be made via stgregory.prsps@parkroyalcollection.com.