After enjoying immensely successful stints in Sydney and Melbourne, the one-of-a-kind and delightfully eccentric lab-themed experience, Chaos Lab, is all set to make its grand debut in Singapore.
Chaos Lab is set to open its doors on 11 November 2023, just in time for the upcoming school holidays! You can embark on this one-of-a-kind journey suitable for all ages at Changi Airport, Terminal 2.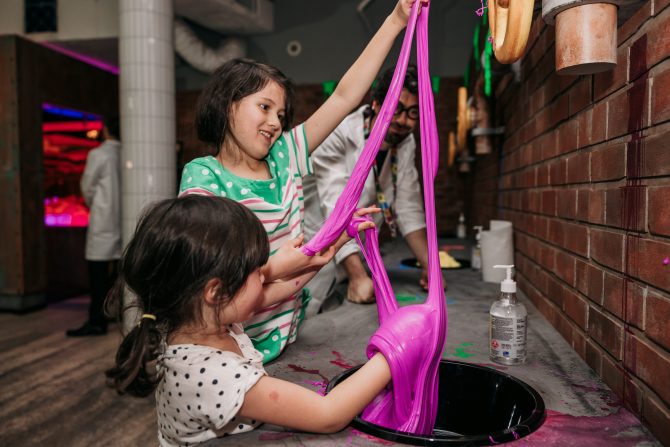 It boasts 11 interactive activity stations centred on various science themes and theories, offering an engaging and educational experience. Visitors are encouraged to unleash their creativity and embrace the chaos as they navigate their way through each activity, assuming the role of an 'intern' working alongside Chaos Lab's eccentric resident 'mad scientist,' Dr. Splat. It's an opportunity for guests to let their imaginations run wild and have a blast while learning about science in a hands-on and entertaining manner.
One of the most captivating attractions is the illuminating AR Sand, where you can dig in and craft intricate sand sculptures that come to life with vibrant layers of colors, thanks to a motion sensor projector. As Dr. Splat's interns, you'll also get the chance to work in the Slime Station, where you can create your very own slime to take home as a keepsake.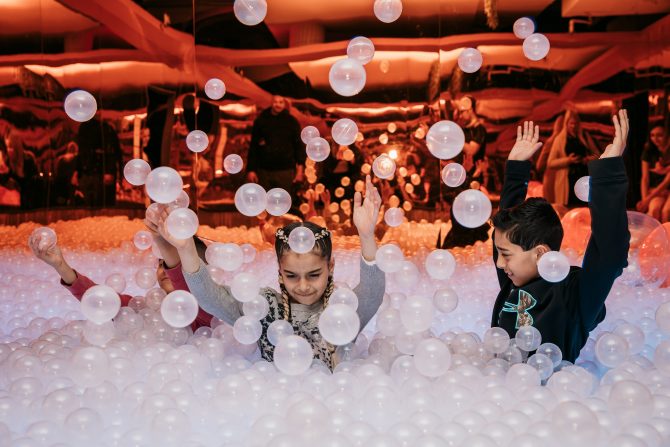 The experience culminates with a lively visit to the Bubbling Ball Pit, where you can kick off your shoes and let the good times roll! It's a thrilling and educational journey filled with fun and wonder.
Chaos Lab will be open until Q2 2024 (exact closing date to be confirmed). Each session is expected to last around 30-45 minutes, and ticket prices begin at S$30 for children and S$9 for adults (ages 13 and above).
To buy tickets, please click here.