MARQUEE Singapore will kick off their anniversary celebrations in April with Korean megastars PSY and Rain.
MARQUEE will be celebrating their 4th anniversary weekend with K-pop royalty none other than Korean top stars PSY and Rain. The two Asian megastars will be staging their debut performance for MARQUEE Elysian, which is part of the ongoing Sands Live series.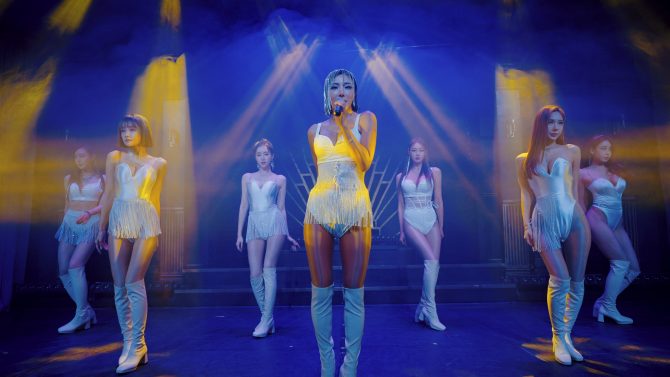 MARQUEE Elysian will see the venue transform into a fantasy realm illuminated with neon glow, inviting revelers to traverse a mythical world beyond imagination.
Kicking off the festivities on 6 April 2023 is Timmy Trumpet, known for his live trumpet performances and dance tracks, followed by MaRLo on 7 April 2023, who will be bringing his hypnotic trance hits to the floor. The weekend will culminate in a grand birthday bash on the third night with PSY and Rain.
Supported by Korean performance group MUSIUS, PSY and Rain will be taking centre-stage on Saturday, 8 April 2023 for a three-song showcase. PSY and Rain's performances are brought to Marina Bay Sands as part of a wider line-up this year for the integrated resort's Sands Live series. Aside from their performance at MARQUEE, the duo is also at Marina Bay Sands for a private event the same weekend.
The three-day extravaganza will also see the launch of Oh-K! – a brand-new series that celebrates the best of South Korean entertainment. These phenomenal artists are part of a star-studded line-up MARQUEE is rolling out for the entire month of April, joined by Yellow Claw and Sebastian Ingrosso.
From 21 to 26 March 2023, guests can stand a chance to win two pairs of Weekender passes by taking a photograph of themselves dressed in theme, posting and tagging @MarqueeSingapore on Instagram, and giving reasons why they deserve to win entry to MARQUEE Singapore's 4th Anniversary Weekender.
For tickets, please click here.