Sakura Afro Pikachu makes its first overseas appearance right here in Singapore at Gardens by the Bay's Sakura floral display.
Gardens by the Bay's floral display highlights the beauty of cherry blossoms through different interpretations, from using the cherry blossom in floral art to the more traditional representation of cherry blossom trees. If you are unable to travel out of Singapore during this period, you can head down to Gardens by the Bay to experience the cherry blossom season!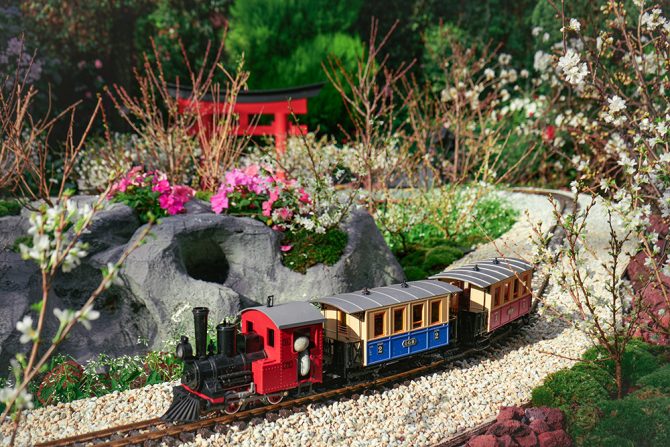 Cherry blossom season symbolises a time of renewal, bringing hope and new dreams at the beginning of the Japanese calendar year. Most cherry blossom varieties bloom in spring and only last for about one to two weeks. Changes in weather can affect both the time of flowering and the length of the blooming season.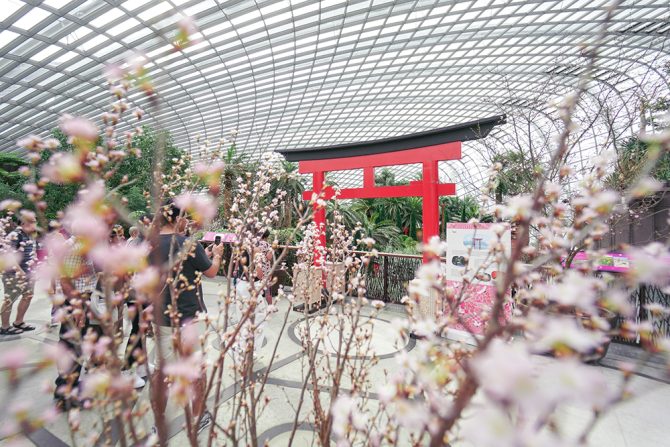 Go on a sight-seeing trip through a changing landscape that features scenes such as a lake where animals associated with Japan like deer and cranes gather, as well as toy trains making their way across picturesque scenes dotted with cherry blossoms, torii gates and iconic Japanese landmarks such as Mount Fuji. You can also spot four ikebana pieces specially created for the Sakura floral display.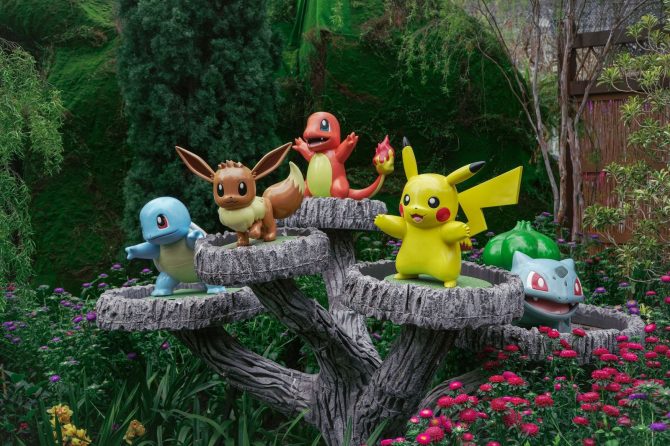 Not only the Sakura! Pokémon lovers can also spot several first-generation Pokémon interspersed throughout the floral display and meet and greet Sakura Afro Pikachu up close on 18 March 2023 (3pm – 3.30pm) and 19 March 2023 (10:00am – 10.30am, 1:00pm – 1.30pm) .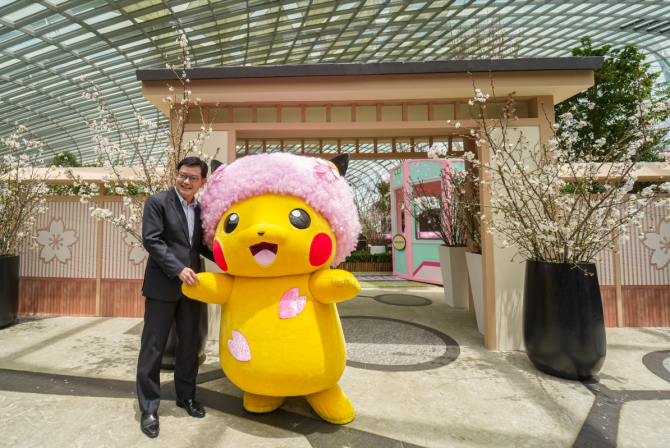 Look forward to dancing performances put up by adorable Pikachu on 18 March (11:00am, 2.00pm) 2023 and a myriad of cultural activities, such as ikebana workshops, traditional tea ceremony, mochi pounding, as well as folk dance and musical performances, organised in partnership with the Embassy of Japan in Singapore's Japan Creative Centre.
For tickets and more information, please click here.